Movies are all about storytelling. I always believed movies were made to educate people about a particular subject or inform them about the unknown. However, the idea of filmmaking has evolved with time. What once started as a method of storytelling soon turned into a medium the sole purpose i.e. to entertain people.
Also, while there is an audience that approves of such movies, there is an audience that awaits the making of movies that have now become history.
But fortunately, there's still an industry that makes movies worth watching. And that isn't Bollywood. That is the Marathi film industry which has remained obscure for a very long time now.
Despite making movies that are a perfect combination of thought-provoking content and brilliant star cast, Marathi films have been highly underrated. And for the subjects that they have been addressing in their films, they deserve a lot more recognition than what they are receiving right now. Movies are meant to reflect the different aspects of one's life and that is exactly what these movies deliver.
Watch the following films and you shall know for yourself.
Sairat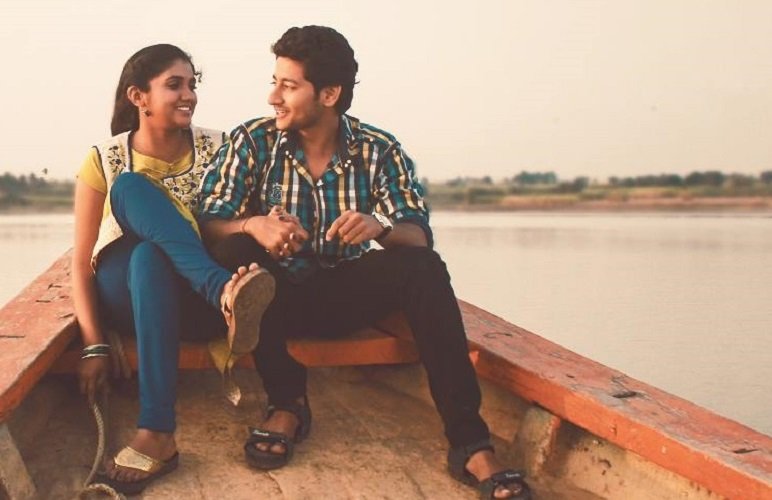 Karan Johar's Dhadak, has been inspired by Nagraj Manjule's Sairat. Sairat, a gut-wrenching tale of love and honour killing, was released in the year 2016. Sairat was a story about two college students, belonging to different castes, who end up falling in love. This triggers rancour and resentment between their families. Rustic, raw and riveting it was about love and dreams as much about pride and revenge. It was love like we had never seen, being consumed by hate that has not really left us.
Killa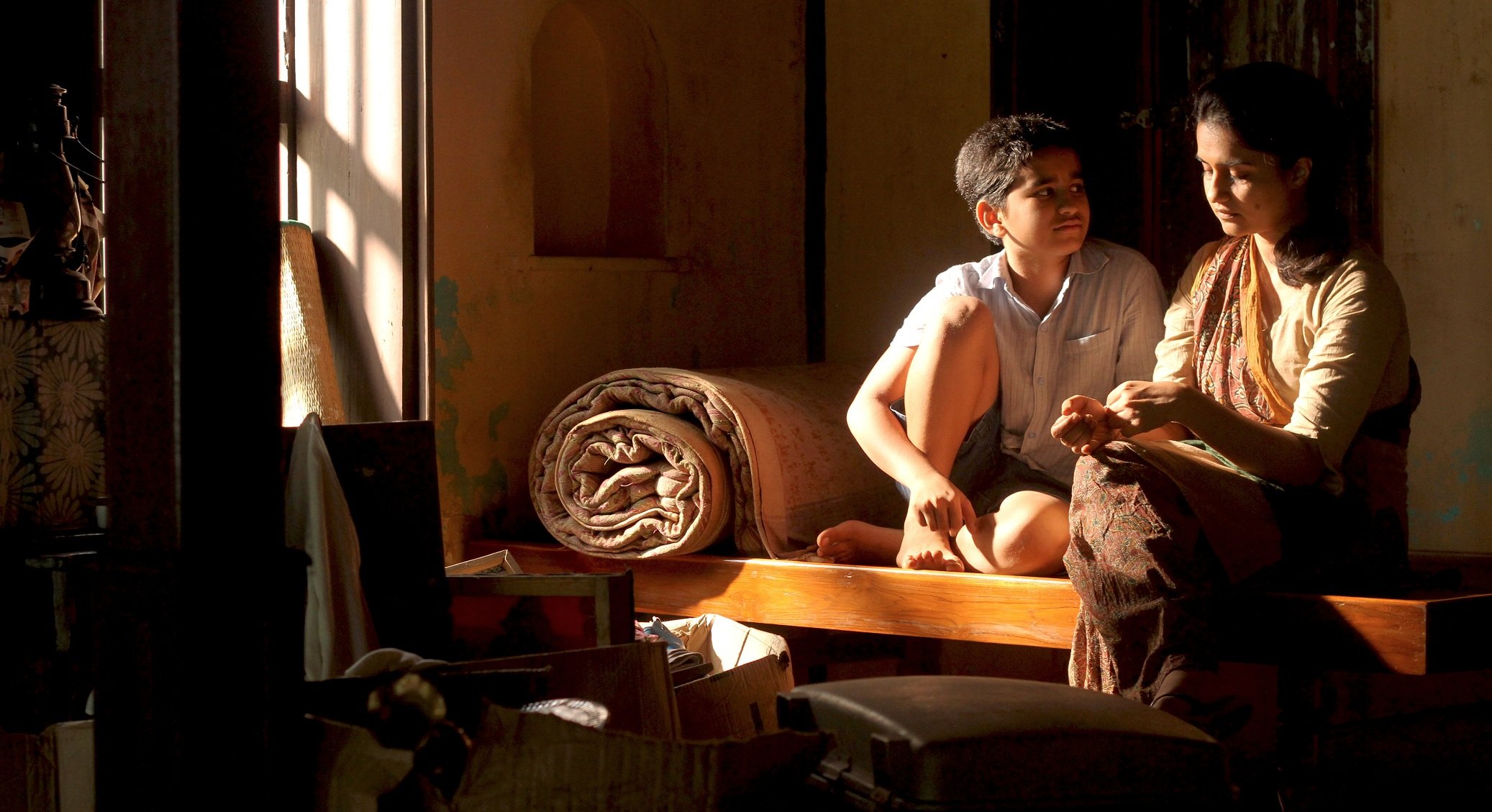 This coming-of-age movie is about 11-year-old boy who has just lost his father is forced to adapt to a new school in a small village. Growing up poses challenges for him when he moves from city to country and encounters a youth culture far different from what he's used to. The story is about how he copes up and how life has to move on transforming a young mind into an adult day by day.
Court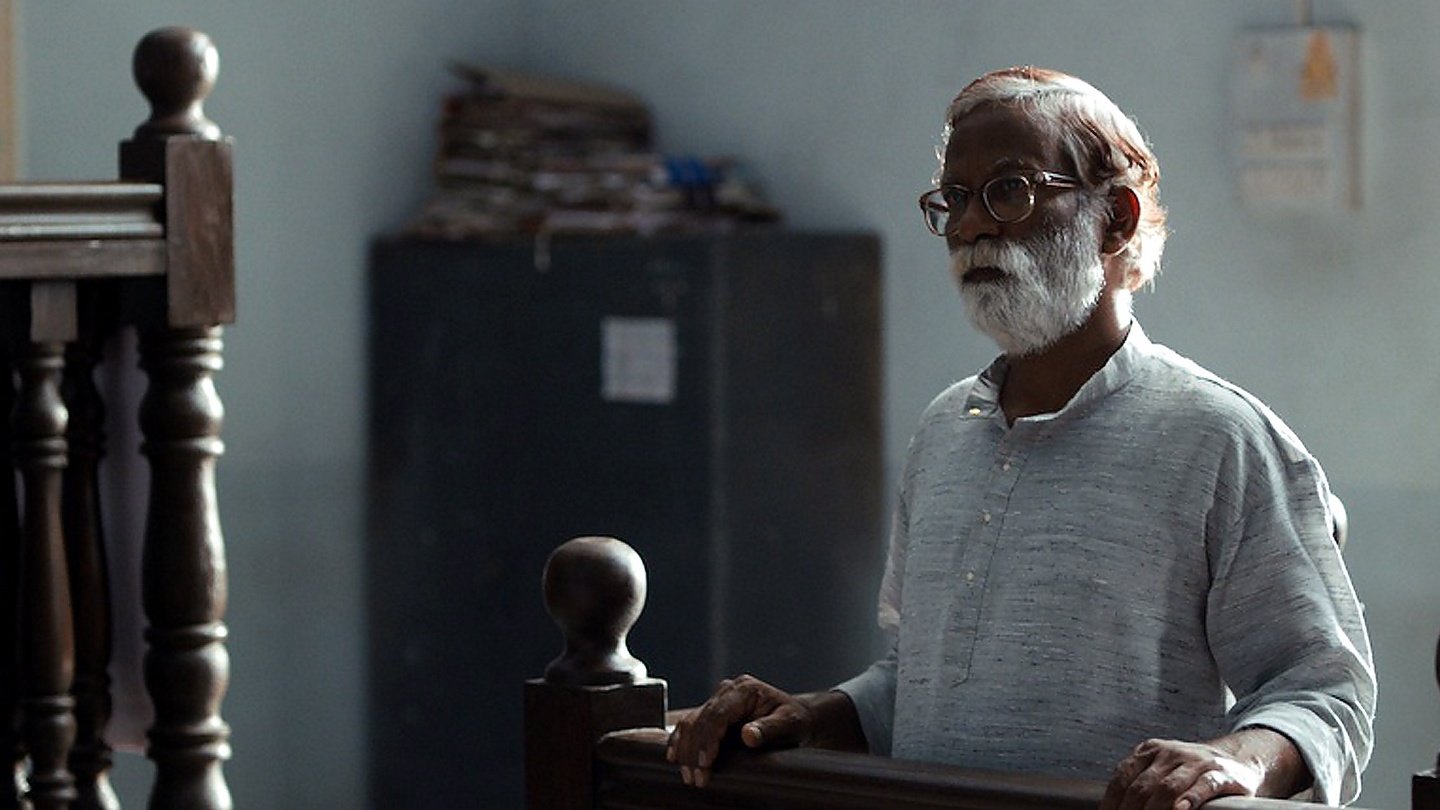 Court was India's official entry for The Academy Awards, 2016. The movie is about a social activist who uses folk music to spread his message is arrested, accused of inciting a sewage worker's suicide. Lawyers from both sides of the aisle, and the rote ideologies they represent, are scrutinized as the trial plays out. Court unravels an extremely strong judicial process – a trial in which the judge is not biased, even though the whole case is against a non-influential person who has a not-very-credible past.
Natarang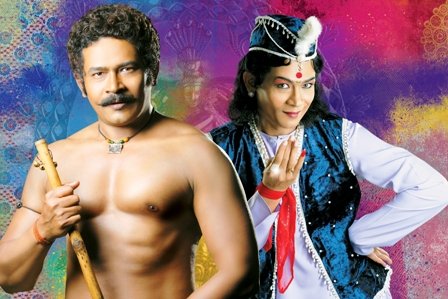 Based on the Marathi novel of the same name, the movie is about a village labourer in the hinterlands of Maharashtra. Holding a passion for the 'tamasha' theatre shows, he decides to start his own troupe. Instead of the prestigious role of the king he always dreamed of, he ends up having to play a 'nachya', an effeminate, homosexual man. He goes ahead with the decision, which forever changes him and his family, as he ends up torn between his artistic passion and his societal prestige.
Harishchandrachi Factory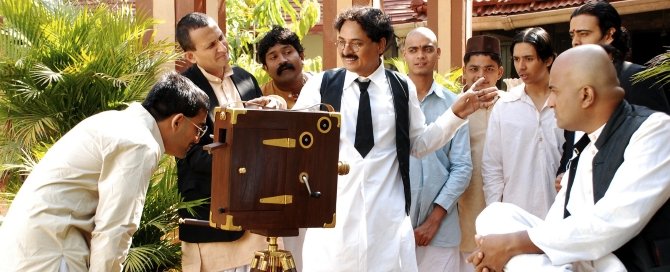 Against a backdrop of burgeoning social unrest, a neophyte filmmaker makes history in 1913 as the director of India's first feature-length film. This beautifully vibrant biopic depicts an arduous journey of Dadasaheb Phalke as he brings the Williamson camera to India to shoot Raja Harishchandra, an epic film that has since become a movie milestone. Portraying the toil, sweat, and tears behind this groundbreaking task do not make it a boring film, due to its lightheartedness and crackling wit.
Fandry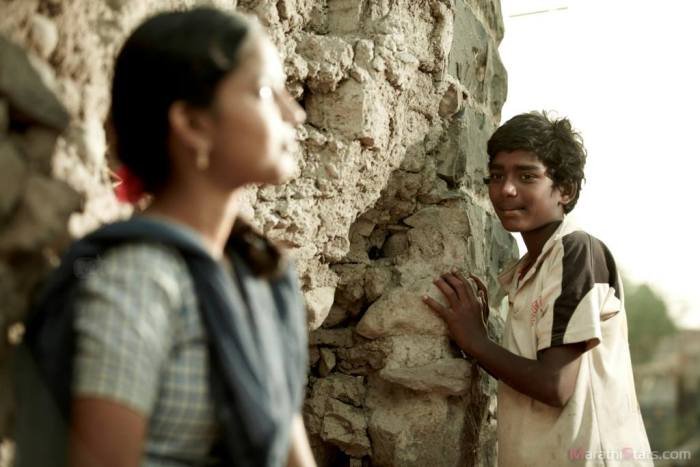 A charming inter-caste love story set against the backdrop of a poor village in arid Maharashtra, this is a film that builds up to its final shot – destined to be iconic – with little manipulation or foreboding. The story is of the 13-year-old boy, his explorations with first-love, and more importantly the caste system. This is as much a film about coming to terms with one's identity as it is about young love.
Katyar Kaljat Ghusli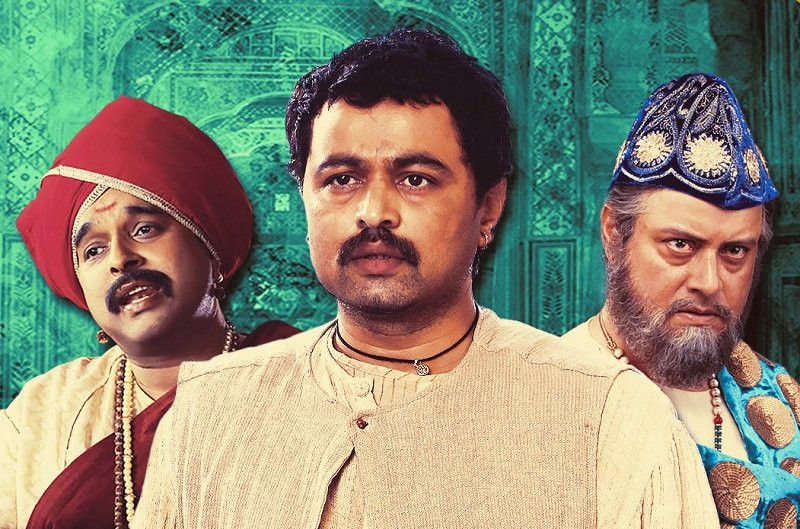 Katyar Kaljat Ghusali is a 2015 Marathi film based on a play by the same name. Set during the British Raj era, The Maharaj of the state of Vishrampur arranges a singing competition and announces that the winner will be awarded the status of a royal singer. Pandit Bhanu is then challenged by Khanasaheb Aftab. The cultural clashes are shown through the music, which is soul-stirring and will definitely keep you enchanted.
Gabhricha Paus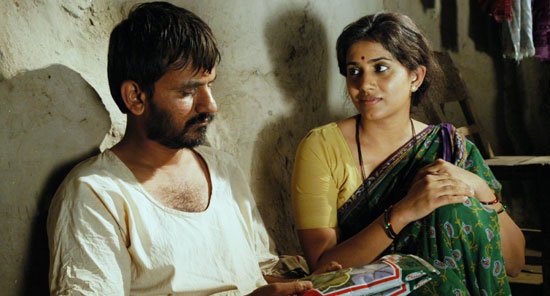 Gabhricha Paus is based on the simple aspirations and the urge to live against all odds of life. Kisna, a farmer from the drought-stricken Vidarbha region, fails to get a good harvest. Since his wife is convinced that he may end his life, she tells her son to keep a watch on Kisna. The film also gives an interesting perspective on the serious subject through the eyes of a child.
Shwaas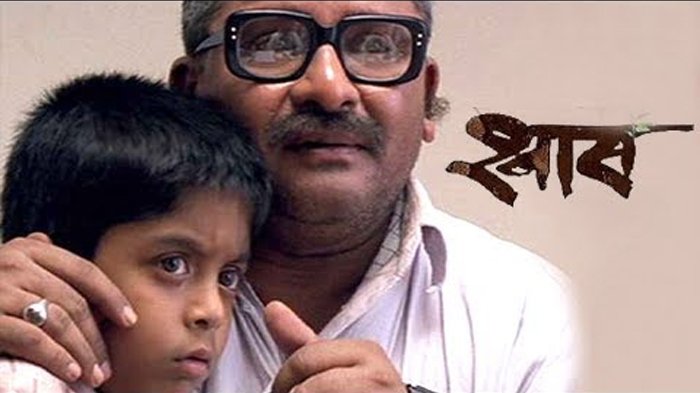 A beautiful story of a grandfather's struggle to show his grandson the amazing things and the beauty of the world before he loses his vision was a unanimously praised film. The story was presented in the simplest way. This film was marked as India's official entry to Oscars. It also ranked sixth in the Academy Awards for the best foreign language film category.
Shala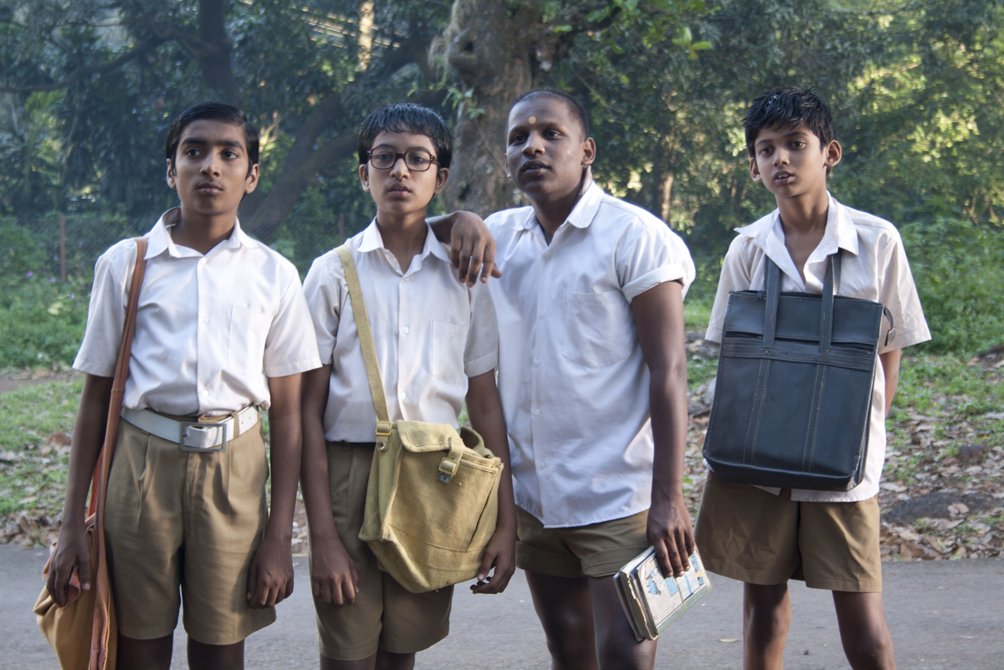 Set in rural India of the 70's, the film is about 14-year-old boy who is in love with a girl. His friends are facing a similar dilemma, seeking answers to the age-old question – What is love? The film expertly manages to show the complicated roller coaster of emotions that is young love and will make you laugh and cry.