Sound mind lives in a sound body..
Today, we have brought to you some brilliant actors who had gone beyond their limits to learn some new forms and they had a wonderful show .
Let's see them:
Tiger Shroff
Tiger is a trained one in gymnastics and martial arts since childhood.
John Abrahim
John took the training of MMA – Mixed Martial Arts ,when he had to shoot for the movie Race2.
Vidyut Jamval
Vidyut practices Kalaripayattu- a martial art form from Kerala. He started it since the age of 4 .Kalaripayattu includes strikes, kicks, grappling, preset forms, weaponry and healing methods.
Deepika Padukone
Deepika got the training of Jiu Jitsu- a Japanese martial art and a method of close combat . She learnt the form during the shoot of Chandni Chowk to China.
Akshay Kumar
Super star Akshay Kumar was trained in Muay Thai, a martial art form of Thailand during his stint in Bangkok.
Shilpa Shetty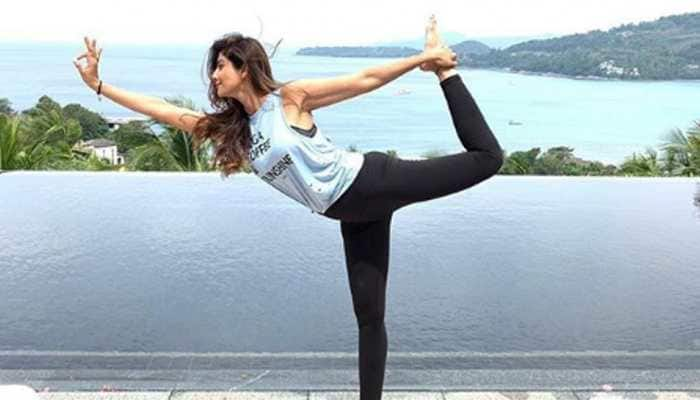 The stunning beauty is a black belt in Karate and learning the form since childhood.
Aishwarya Rai
She took the martial art classes for the movie Robot . She learnt the same from Ramesh, the man who ran the Japan Shito-Ryu karate school in India for over 30 years.
Randeep Hooda
One of the finest actor , who transform himself according to the character given to him . He is very active in sports and also co-owns Super Fighter League (SFL) team 'Haryana Sultans'. He help train a handful of Mumbai's firefighters in Mixed Martial Arts (MMA).
Jacqueline Fernandez
Jacqueline went through an extensive training in Mixed Martial Arts (MMA) to shoot action sequences for the film Race 3, opposite Salman Khan.
Priyanka Chopra
Ms. Chopra gone through Martial arts training for her film Drona. They had Gatka experts flown to Mumbai to teach the lady how to fight. This is a style of stick fighting developed by the Sikhs of the Punjab region.
Urvashi Rautela
The bold actress is an expert in taekwondo and other martial arts . She has been the national player of Basket ball since school days.