Not a lot of things can make you as cool as a motorcycle. Celebrities, far and wide have embraced the biker culture from the very start of it. Biker gangs hanged with rock stars, while countless movies and TV shows glorified motorcycles. Biker clothing will probably never go out of fashion .
Today, we have brought to you the list of the celebs , who owns a great beast, which is just a relish to see .
Let's have a look :
1. Rannvijay Singh
Famous for his connection with MTV Roadies, Rannvijay Singh has also acted in some Bollywood movies. He owns 8 motorbikes, some which are classics. One of these bikes is the Kawasaki Ninja ZX-7, which costs INR 9.5 lakhs.
2. Mahendra Singh Dhoni
MSD has a huge fetish for motorcycles. Captain cool has a long list in his garage, and has been clicked numerous times on a variety of them. He owns a Kawasaki Ninja H2 which costs INR 29 lakhs. But this is not the one which sits at the top of his bike collection. The motorcycle which occupies that spot is the monstrous Confederate Hellcat X 132. This bike is powered by a 2163 cc engine that churns out a staggering 132 Bhp with a peak torque of 189.8 Nm. Dhoni had to pay a whopping INR 60 lakhs to own this beast of a bike.
3. Gul Panag
Gul was Miss India in 1999, and has acted in Bollywood movies as well. She is also a passionate biker who loves to travel. A keen motorcycle enthusiast, she owns a BMW F650 Funduro, which costs about INR 12 lakhs.
4. Salman Khan
Salman is the official brand ambassador of Suzuki Motorcycles in India. He owns several bikes one of which is Suzuki Hayabusa Limited Edition, costing about INR 15 lakhs. Suzuki Motorcycles gifted him the Limited Edition Suzuki Intruder M 1800Z which has a price tag of INR 16 lakhs.
5. Sanjay Dutt
The 'Munna Bhai M.B.B.S.' star personally likes cars as his choice of rides, but he carries a passion for bikes as well. Sanju Baba, as he is lovingly known in Bollywood, owns a Harley Davidson Fat Boy. However, the 'Baadshah of Bollywood', Shah Rukh Khan, gifted him a Ducati Multistrada, for making a special appearance in his movie 'Ra One', which costs INR 15 lakhs. The bike pumps out 160 Bhp and 136 Nm of peak torque.
6. Shahid Kapoor
Following in Sanjay Dutt's footstep, Shahid too is a part this small club of Bollywood bike enthusiasts, and owns a Harley Davidson Fat Boy. This chopper style bike delivers a strong power of 65 Bhp with 132 Nm of peak torque and costs INR 15.10 lakhs.
7. John Abraham
If there is one person in Bollywood who could easily be dubbed the "Bike Collector", it has to be John Abraham. His collection comprises of Kawasaki Ninja ZX-14R – 1200 cc worth Rs. 19.70 lakhs, Aprilia RSV4 RF – 999 cc worth Rs. 22.80 lakhs, Yamaha YZF R1 – 998 cc worth Rs. 19.24 lakhs, Ducati Panigale V4 – 1103 cc worth Rs. 21.87 lakhs, MV Agusta Brutale 800 – 798 cc worth Rs. 16.99 lakhs, Yamaha Vmax 60th Anniversary Edition – 1700 cc worth a whopping Rs. 24.94 lakhs. The actor calls them as babies.
8. R Madhavan
Not many are aware that the Southern superstar is a fan of these muscular two wheelers. It is not often that you spot him riding one though. Madhavan is a proud owner of a BMW K1600 GTL bike, which costs INR 24 lakhs. This bike has a 1649 cc engine that produces 160.2 PS of power and 175 Nm of peak torque.
9. Rohit Roy
A popular TV star, Rohit makes his mark in this list in a unique manner. The super bike that he owns is one of only six hundred produced all over the world! The Honda Rune is a beast of a bike and came to him at a price of INR 24 lakhs. The bike produces a power of 119.6 PS with 167 Nm peak torque of 167 Nm.
10. Vivek Oberoi
Though not much in news these days, Vivek Oberoi is an avid bike enthusiast. The Bollywood actor is not far behind when it comes to owning an expensive super bike in the tinsel town. Vivek has a yellow Ducati 1098 that cost him INR 45 lakhs when he bought it in 2010. The super bike produces 162.2 PS of power with 123 Nm of peak torque and can go from 0-100 kmph in just 3 seconds.
11. Uday Chopra
Although his name to fame is only from the Dhoom franchise, Uday has some interest in bikes. He owns three bikes from the Dhoom series, one of which is the Suzuki Bandit 1250 SA, which has a price tag of INR 10.75 lakhs.
12 Rajkumar Rao – Harley Davidson Fat Bob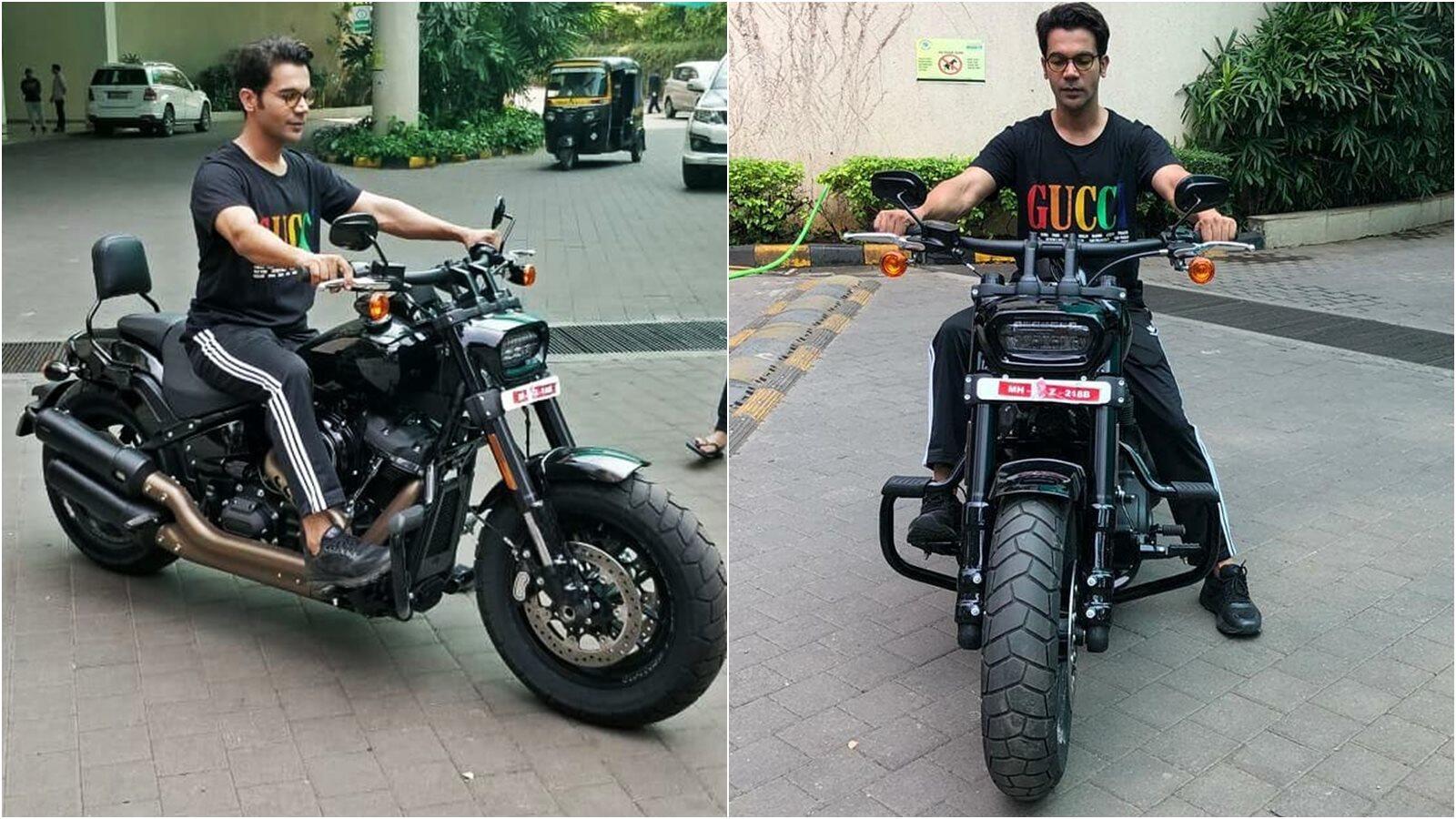 One of the versatile actor , Rajkumar Rao , who has got fame without even having a filmy background . He has given many hits . His journey from doing side roles to lead character has been an amazing one . Previous year Rajkumar bought Harley Davidson Fat Bob which is a heavy -weight motorcycle and it's price is Rs 14.69 Lakhs .The heavy cruiser Bike is powered by MilWauki Eight 107- V Twin engine with 145Nm peak Torque
13.Sushant Singh Rajput – BMW K1300R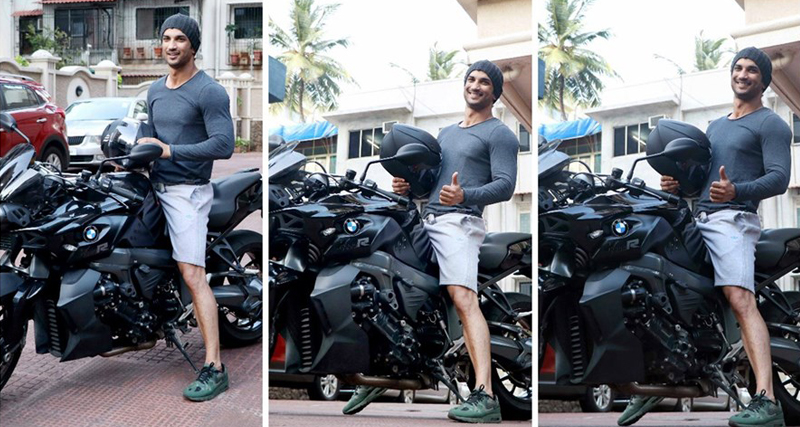 The macho actor Sushant has doing a great job when it comes to the acting skills . The actor got fame with less time and creating a great fan following . Talking about Sushant's bike , he owns BMW K1300R. This bike has also been driven by Aamir Khan in 'Dhoom-3' and Tom Cruise in 'Mission Impossible'. The price of this beast is 25 lakh rupees .
So , which one do you find the best ? Do let us know in the comment section below.