We Indians are crazy-cricket lovers. So how can our filmmakers not make films based on cricket in our cricket-crazy nation? Cricket in itself is quite an exciting sport that leaves viewers literally on the edge of their seat! So when this excitement is mixed with Bollywood the outcome is bound to be epic.
Here are 15 such Bollywood movies that are based on cricket:
1- All Rounder (1984)
Birju Kumar (Vinod Mehra), through a lot of hardship, brought up his younger brother Ajay (Kumar Gaurav) — who eventually makes it to the Indian team at the expense of star cricketer Vikram (Shakti Kapoor). Vikram has his revenge, though, by getting Ajay drunk and dropped from the Indian Test side. It takes Ajay an immense mental effort and persistent support from Birju to get back to the Test side.
2- Awwal Number (1990)
This is one of the first cricket-centric movies in Bollywood, with Aamir Khan (Sunny) playing a cricket prodigy who defeats an established batsman Ronny (played by Aditya Pancholi). The film follows Sunny's rise in the world of cricket while Ronny unsuccessfully tries to sabotage his career.
3- Lagaan (2001)
Probably one of the best films in Indian cinema, and most certainly the best one on this list. The movie tells the story of a pre-independent India where a young man (Bhuvan- played by Aamir Khan) from a small village accepts the challenge to play against the well-trained British in their own game is an absolute delight to watch. This Ashutosh Gowariker-directed drama made it to the top 5 at the Oscars that year for best foreign language picture.
4- Stumped (2003)
Starring Raveena Tandon, this movie is about a colony who as a whole are huge cricket enthusiasts and spend most of their free time watching and playing cricket. And this is something every middle-class Indian, in big cities or small towns, can completely relate to.
5- Iqbal (2005)
This beautifully directed movie focuses on the importance of chasing your dream. Produced by Subhash Ghai, Iqbal launched Shreyas Talpade, who played a deaf and mute cricketer. The plot of the movie encompasses the struggles of this unusual cricketer who finds a tough yet encouraging coach in Mohit (Naseeruddin Shah). Iqbal's talent coupled with Mohit's guidance helps him secure a place in the Andhra Pradesh Ranji Trophy team and eventually, in Team India.
6- Hattrick (2007)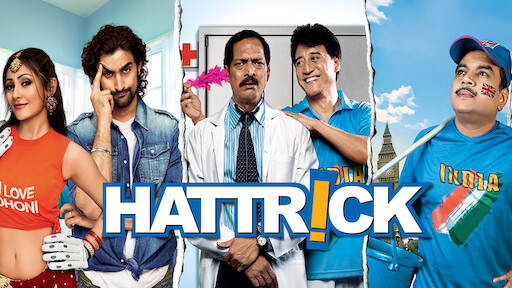 Hattrick is a movie that intertwines three different sets of people whose common denominator in life is cricket – a newly married couple who have different views on cricket, a grumpy doctor with a cricket fan for a patient and an Indian cricket fan who cannot get British citizenship because he applauded the fall of an English wicket in a cricket match!
7- Chain Kulii Ki Main Kulii (2007)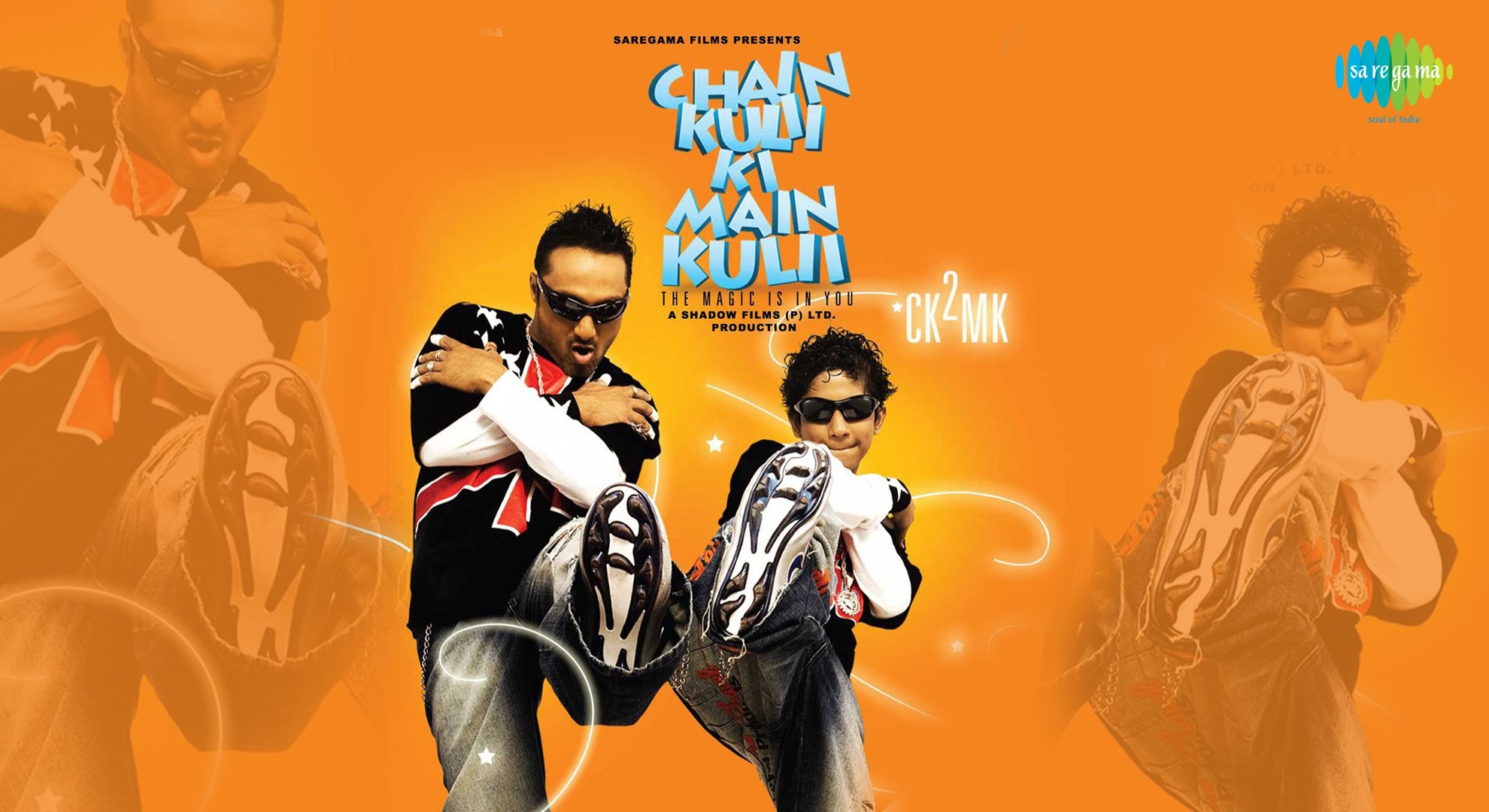 This movie has an interesting plot. A 13-year old cricket crazy boy (Karan) finds the bat with which Kapil Dev had scored 175 not out in the 1983 World Cup Match. The bat is believed to be magical, and Karan loses his magic bat before the main match.
8- Meerabai Not Out (2008)
And then there are movies that actually take into account the fact that there are women cricket fans as well. Mandira Bedi plays a huge cricket enthusiast in the movie a bride who turns up late for her own wedding because of a cricket match!
9- Jannat (2008)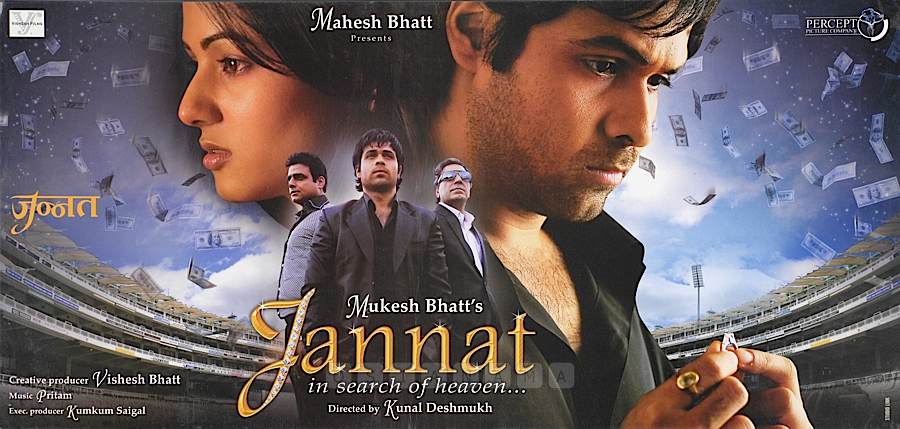 The film is all about match-fixing, an interesting topic to begin with. Emraan Hashmi plays the main lead. To a major extent, his character is addicted to match-fixing, however, in the movie he has to decide between his love for fast money and his true love.
10- Victory (2009)
Starring Harman Baweja and guest starring a number of real cricketers like Brett Lee, Shoaib Malik and Graeme Smith our takeaway from Victory is how getting bigheaded can destroy your life and career, even though you might have the talent.
11- Dil Bole Hadippa! (2009)
Dil Bole Hadippa has Rani Mukherji's character Veera cross-dressing to be able to play cricket as part of the Indian team. What follows next is a (terrible, to say the least) comedy of errors over Veera's true gender.
12- Patiala House (2011)
The storyline of this movie focuses on a young British Indian, played by Akshay Kumar, whose passion for cricket falls into conflict with his father's dream. How Gattu manages to realise his dreams despite his father's disapproval forms the rest of the story.
13- Ferrari Ki Sawari (2012)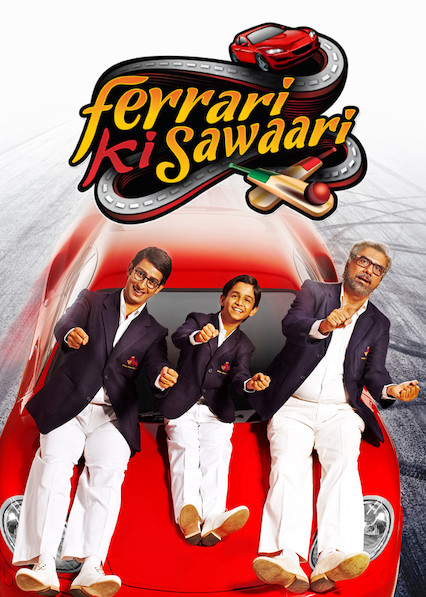 To fulfill his son's dream of playing at the Lord's Cricket Ground, Rusy, played by Sharman Joshi, performs his first small act of dishonesty: he borrows the red Ferrari owned by Sachin Tendulkar, for a day. This emotional film throws light on the intricacies of a father-son relationship and is a must watch for all children who are cricketers in the making.
14- Azhar (2016)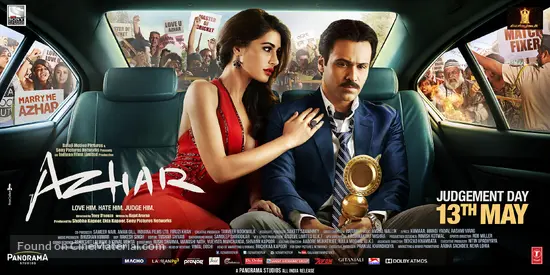 This biopic film on the life of Mohammad Azharuddin has Emran Hashmi playing the protagonist.
15- MS Dhoni: The Untold Story (2016)
Starring Sushant Singh Rajput in the lead role, the movie is based on the life of former Indian cricket captain Mahendra Singh Dhoni. The movie is quite an inspiring and motivational story.