They say 'What's there in a name?' Right!?
Wrong! Bollywood has given us enough movies forcing us to think as to what went in the mind of its makers when they gave these movies the weirdest and funniest titles. When it comes to these films, the titles are far too long or winding or just plain strange, and yet, somehow most of these movies managed to survive their terrible titles and fare just fine with audiences and critics.
Here are some of the weirdest Bollywood movie names we came across. Sometimes they make no sense, and by any chance they do, they leave your imagination running wild!
1- Salim Langde Pe Mat Ro
Released in 1989, the movie didn't do well at the box office but bagged National Film Award for Best Feature Film in Hindi and National Film Award for Best Cinematography. This langda is a total badass!
2- Andheri Raat Mein Diya Tere Haath Mein
This double meaning movie was released in 1986, and to your surprise it was quite successful too with a 6.7 IMDb rating.
3- Jal Bin Machhli Nritya Bin Bijli
Whoever came up with this name is a genius. But the movie was way ahead of its time. Released in 1971, the female lead of the movie flees from her non-satisfying arranged marriage, and joins a dancing group. Surely, a pathbreaking movie of that time.
4- Ghar Mein Ram Gali Mein Shyam
Remake of a South Indian movie, it starred Govinda, Anupam Kher, Johnny Lever, and Satish Shah. Trust only Govinda to star in a movie like this! The movie got a low rating but is great to watch if you are a comedy fan.
5- Albert Pinto Ko Gussa Kyoon Aata Hai
This critically acclaimed movie was high on content and performances. With a stellar starcast of Naseeruddin Shah, Shabana Azmi, Om Puri, and Smita Patil, the movie bagged the Filmfare Critics Award for Best Film. The movie recently got a remake with Nandita Das and Manav Kaul in the lead roles.
6- Dhoti Lota Aur Chowpatty
Lol what? The movie got released in 1975. You should've guessed what the movie is all about by its title. Thank God we have Swacch Bharat right now.
7- Do Ladke Dono Kadke
Released in 1979, the movie plots a kidnapping gone hilariously wrong. With Amol Palekar in the movie, you can be sure that it would be funny. The movie has also got a 6.5 IMDb rating. On a serious note, this movie is a laugh riot!
Here are a few more movie names that'll definitely tickle your funny bone.
Badhti Ka Naam Dadhi (1974)
Allah Meherbaan To Gadha Pahelwan (1997)
Sasti Dulhan Mahenga Dulha (1986)
Sone Ka Dil Lohe Ke Haath (1978)
Murde Ki Jaan Khatre Mein (1985)
Mehendi Ban Gai Khoon (1991)
Shaitanon Ka Honeymoon (1998)
Raja Rani Ko Chahiye Pasina (1978)
Ramji Londonwaley (2005)
Ghar Mein Ho Sali To Pura Saal Diwali (2001)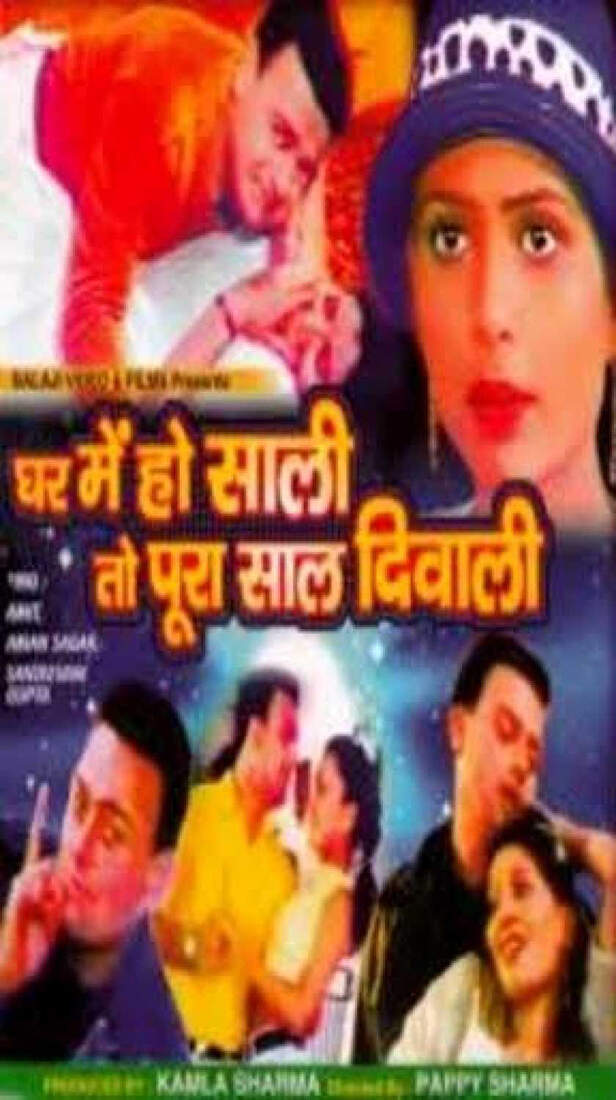 Ek Se Mera Kya Hoga (2006)
Arvind Desai Ki Ajeeb Dastaan (1978)
Paap Ko Jalaakar Raakh Kar Doonga (1988)
Guru Suleman Chela Pahelwan (1981)
Aisi Bhi Kya Jaldi Hai (1996)
Akeli Mat Jaiyo (1963)
Bhatakti Jawani (1988)
What other funny-named movies do you remember?