A very popular case in the name of feminism and justice, Jasleen Kaur, accused a male named Sarvjeet Singh Bedi is now guilty ..It shows that on one hand where rules are made for female protection but on the other hand some females take undue advantage of those rights or rules.
Let's get back to Yr 2015, a student of Delhi's St Stephens College,
Jasleen Kaur, posted a photo of a man on her Facebook profile, accusing the man of passing obscene comments at her and threatening her as she pulled out her phone to click his photo.
She posted the picture and describe the incident where Singh quoted her" Jo kar sakti hai kar le. Complaint karke dikha, fir dekhiyo kya karta hun main."
This complaint of hers just ruined his life due to her alleged an he was arrested just after 3 days.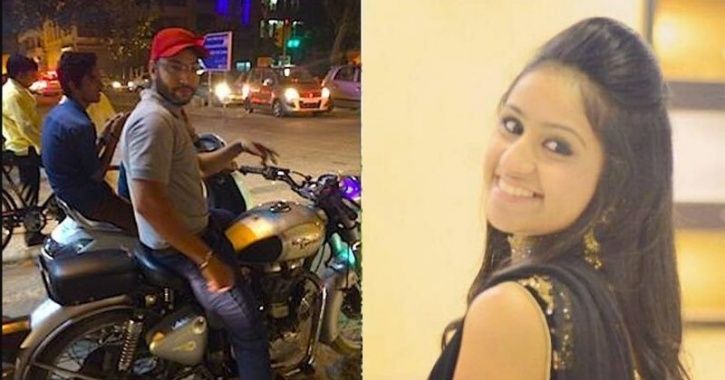 "Soon after the incident, the company I was working with asked me to leave. We used to produce labels for branded clothes and had international clients. My boss told me that the company's name was being tainted as the news had spread to our international clients as well," the Print quoted him as saying last year.
The pathetic thing was that : during the course of his court trials Jasleen wasn't present in even one and her family always used the excuse that she moved to Canada after the 'molestation incident.'
Now, 4 years after the incident, Sarvjeet Singh has been acquitted and he shared a post announcing the same with immense relief.
" The Verdict is out. I am ACQUITTED! I wish to thank Waheguru ji for keeping His eye on me, and all of you for your tremendous support. My friends and well-wishers made it possible" he quoted.

"Most of all, my mother who stood by me like a pillar. Her faith in me was the major driving force that made me see each day with courage. And of course, Shikha Khanduja Kaul who has guided me through this. She is like an elder sister I never had. The book she has written on my case will be out soon!"
Shikha Khanduja Kaul who wrote a book on his case shared a post which said that Justice finally prevails over fake feminism.
It seems that men are not always wrong and women are not always right ..Ultimately, they are all human beings at the end of the day…