We have those enthusiast journalists across all the channels of Indian media houses who have been reporting from various grounds and in various situations too . We should always have some trust on them as they speak on facts . Nonetheless , some of them are even awarded for their star reporting .
When it comes to the salary , do you know , how much compensation these reporters take for providing their skilled services to the channels .
Today, we are presenting some of the highest paid TV journalists .
Let's have a look:
1. Arnab Goswami
The 47 YO active Media personality ,Arnab Goswami is the managing director of the Republic TV which he co-founded along with Rajeev Chandrasekhar. Before that he was Editor in chief for Times Now and ET Now .. Goswami started his career with 'The Telegraph" in Kolkata. He also won the Ramnath Goenka Award for Excellen in Journalism . Apparently, he earns a hefty amount of 12 Cr.. annually .
2. Rajdeep Sardesai
Rajdeep Sardesai , who is consulting editor in India Today group, is a popular host at India TV.. He has worked for The Times Of India for six years . Rajdeep Sardesai's monthly package is said to be close to Rs. 80 lakhs, and his net annual income is about Rs. 10 crores.
3. Barkha Dutt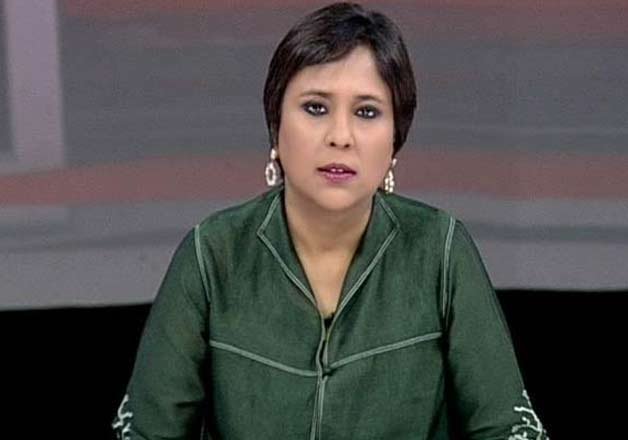 The Padma Shree award holder ,Barkha Dutt, 43YO , is a renowned name of Indian Media house . From over 2 decades she was the part of NDTV and left in 2017 . She Had gone for the reporting of Kargil War for which she was apprecited a lot . Apparently, she earns Rs. 30 lakhs per month (excluding perks), and her annual income stands above Rs. 3.5 crores.

4. Sudhir Chaudhary
Sudhir Chaudhary , who is one of the most popular personality of Zee TV is television journalist who serves as the editor-in-chief and business head of the same . He is known for anchoring popular prime time show Daily News & Analysis (DNA). Before being the head of Zee News, he was the editor of Live India and MI Marathi channel. It is said that Sudhir gets Rs. 25 lakhs per month, bringing his annual salary to 3 crores.

5. Ravish Kumar
Ravish Kumar is a news anchor, writer and journalist who covers topics pertaining to Indian politics and society. He is a senior executive editor at NDTV India. Ravish Kumar's average monthly package is above Rs. 18 lakhs, taking his annual salary from Rs. 2 to 3 crores.

What do you think about the salary packages of these personalities ? Feel free to share your views..