IPL is one of the happening cricket event in India ,where many new hidden talents get a chance to play with the experienced and polished ones.Where everything is on a high budget including celebs and their teams.But some of the incidents happens here too.
Today we bring you the most weird and embarrassing events happened in IPL ,just have a look :
1. Apples offered to umpires
In a match between Kolkata Knight Riders (KKR) and Rising Pune Supergiant (RPS) which was played at Eden Gardens, the umpire was offered apple in place of ball by a pretty woman. After the denial of apples twice, he was offered ball.It was funny to some and weird to many.
2. Karishma Kotak and Danny Morrison: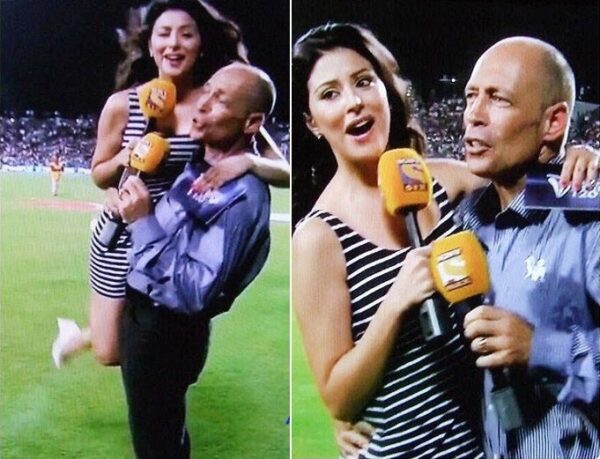 Once while doing pre-match analysis with a British Indian model Karishma Kotak, Danny pulled the woman towards him and lifted her after holding her from waist. Although Karishma didn't show any uneasiness and even put her hand on Danny's shoulder.Nonetheless this picture was very much in talks.
3. Passionate kiss between Siddharth Mallya and Deepika Padukone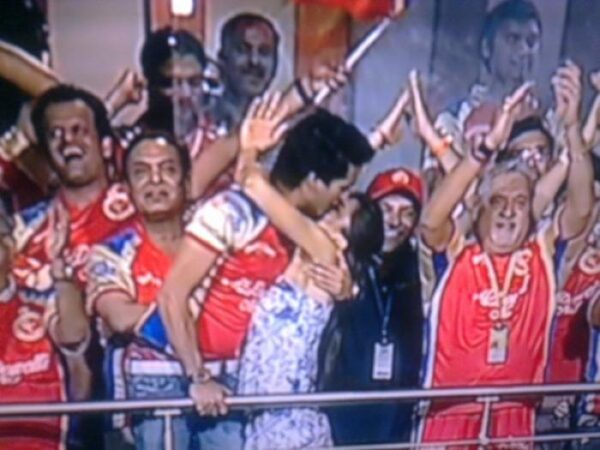 well… who doesn't know about the chemistry of the great actor Dipika Padukone and Siddharth Malya. Siddharth is son of Vijay Mallya, the owner of Royal Challengers Bangalore (RCB). Deepika used to accompany Siddharth in the matches of RCB and in a match between KKR and RCB which was played at Eden Gardens, the couple was seen kissing each other passionately. They broke up in 2012 and Deepika has always refrained from speaking on this regard, calling it her private matter.
4. Danny Morrison with cheerleaders: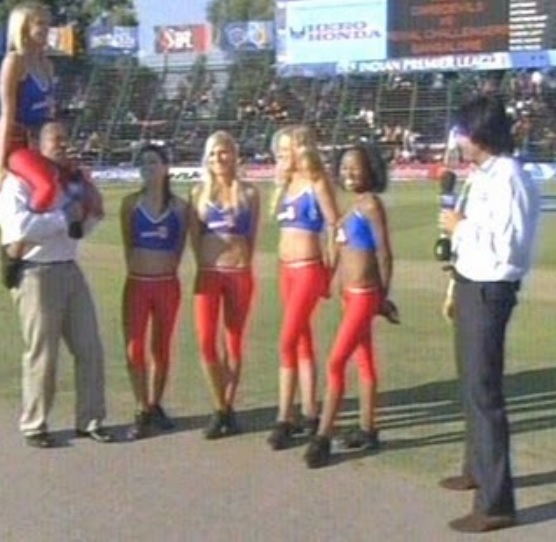 The 53 years old former New Zealand cricketer Danny Morrison is a female man or we can say, he can eventually cross his limits when with other sex. He being blamed many a times for the same reason.He carried a cheerleader on his shoulder while giving pitch report along with Pakistani former cricketer Ramiz Raja and in the end, Danny went to all the five cheerleaders.
5. Harbhajan slapping Sreesanth: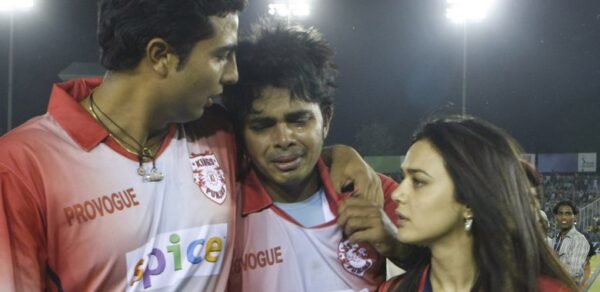 It's when Harbhajan was playing for MI & Sreesanth was in opposite team ie. Kings XI Punjab.The story made a record breaking headline in 2008 where Kings XI Punjab won the match and Bhajji slapped Sree, while the players were shaking hands and he was in tears after the shocking incident. An official complaint was filed by KXIP and as Harbhajan was found guilty, he was banned for the remaining matches of that IPL season and 5 ODIs. His claim to the salary for the season was also rejected.