It's been a trend that there is always some clash, whenever there is an award show . It's been a culture since years that we see a fight between celebs ,whenever some witty situation happens or being created .
Let's watch some of the ugliest fights of Bollywood award functions :
1. Neil Nitin Mukesh's ugly fight with SRK & Saif at Filmfare Awards
During the Filmfare awards , Shah Rukh Khan and Saif Ali Khan made fun of Neil Nitin Mukesh's name at Filmfare Awards and it really offended him. He just stood up as his father was also sitting with other celebs . He went ahead and used the word "shut up" for both SRK and Saif.
Let's watch the video :
2. Ashutosh Gowariker and Sajid Khan's war of words at Star Screen Awards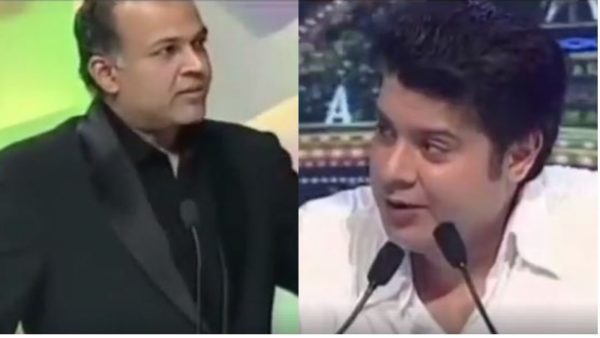 This fight was an unexpected ones , as all know Shahid for his witty nature . He cracked a joke on his film Jodha Akbar on which Ashutosh got offended and backfired him .
Watch the video below:
3. KRK refused to accept the Baalti Award and threw it back on Ali Asgar and Suresh Menon
Ali Asgar and Suresh Menon gave the Golden Baalti Award to KRK but this made him really angry and he threw it back on them. He even called them 2 rupees jokers.
Watch the video below:
5. Salman Khan & Mithoon's fight

As we all know about the temper of the star Salman Khan . He was out of control , when music director told him that he and other awardee singers had to wait for so long . In return Salman just acted negative .
Watch the video here :
So guys , what do you think about this ? Feel free to share your views too..