7 Bollywood stepmoms , who are actually super cool …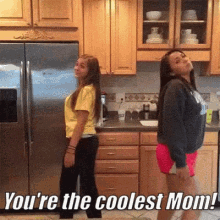 Let's have a look:
#1. Helen
One of the Bollywood apartment full of mix cultures and full of love. Yes, we are talking about Salman's family , that believes in inter-religion relationships and marriages. One such turning moment was when Salim Khan (a Muslim) got married to Helen Ann Richardson (a Christian), and that too without divorcing his first wife Salma Khan.
It's the fact that Helen and her four stepchildren- Salman Khan, Arbaaz Khan, Sohail Khan and Alvira have mutually accepted their stepmom. even Helen shares a sisterly bond with Salim Khan's first wife, Salma Khan.
#2. Soni Razdan
Soni Razdan is Maheh Bhatt's second wife and naturally a stepmom of Pooja Bhatt and Rahul Bhatt. Soni Razdan has loved both of them as a real mom.

The age gap between Pooja and Razdan of only 16 years Both of them are seen on various occasions, walking together and there is a genuine love and togetherness between the two.
#3. Shabana Azmi
Versatile actress Shabana Azmi, married one of the renowned script writer and poet, Javed Akhtar in 1984 when her stepchildren Farhan Akhtar and Zoya Akhtar were 10 and 12 years old, respectively. She has raised them with all the love and care.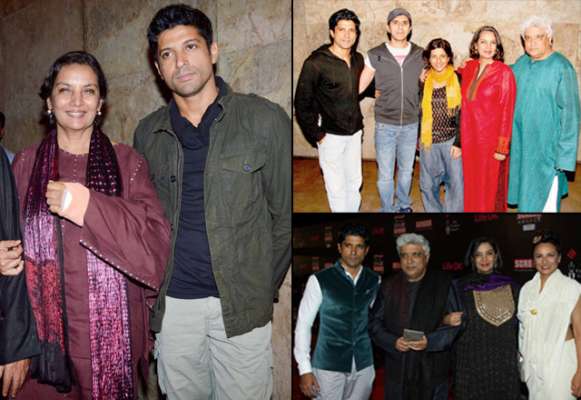 In Koffee With Karan, Farhan confessed that he would fight with his dad for leaving his mom- Javed Akhtar's first wife, Honey Irani. But time healed everything and Shabana Azmi showered her love on the two kids and eventually they gave great respect and admiration to their second mom.

#4. Kareena Kapoor Khan
We all know that Kareena Kapoor is Saif Ali Khan's second wife after Amrita Singh. She has always been a kind hearted mom and more of a friend culture is applied whenever she meets Sara and Ibrahim .

On Koffee with Karan Season 4, she quoted : "It's pretty amazing, they have a wonderful mother. They are the most well brought-up children. I always remember Sara standing up and doing aadab. Both Sara and Ibrahim are like that. I am like a friend for them. At times, me and Sara chat over a glass of champagne. That's the way Saif wanted and that's the way I wanted it."
#5. Kiran Rao
Kiran Rao is the second wife of the blockbuster actor Aamir Khan, but she performs her role of stepmom to her stepchildren Junaid and Ira, like they are her real mom. Yes, Aamir's children from his first wife, Reema, have been showered with all love and affection from Kiran Rao.

Many times, they have been spotted together at parties and film events. In fact, Karan Johar on his show himself confessed that he once saw a family photograph with Kiran and her stepchildren and it genuinely looked a happy zone.
"The kids took to her (Kiran Rao) immediately." was quoted by Aamir.
#6. Supriya Pathak
Who doesn't the superb actress Supriya Pathak, she is a stepmom to the heartthrob Shahid Kapoor who is the biological child of Pankaj Kapur and Neelima Azeem.

But in spite of the fact that it is not a blood relation, there is an undeniable love, affection and admiration. Shahid and Supriya has a special mom and son relation as she has always showered her love to Shahid like her own child. Their pictures and videos at various events clear the coast to reveal the love they share with each other.

#7. Manyata Dutt
Sanjay Dutt's second wife Manyata Dutt is a good friend of the daughter Trishala .They are too close and share a special bond.

Beyond the love and affection, they share a cool friendship and Instagram pictures are a proof of that. Just a few months ago, they were in New York and posted the pictures which were adorable..