When everyone knows that actor Akshay Kumar is one of the busy bee , who is always booked up for making films around the year. He is one of the highest tax payer among others . Akshay has always been trolled for his Canadian citizenship and is always thought to be a anti – Indian.
But do you know the fact ? whenever there is a natural calamity , he always comes forward to help in the crises period .
Today , we make our readers aware about some of the donations .
Let's have a look:
1. Coronavirus Relief Fund
While the country is currently under a lock-down with the outbreak of COVID-19, a hard time is going on for the workers who earn their bread-butter on daily basis. Government has taken all the necessary steps and urged people for donations . Akshay Kumar is among the celebs , who donated Rs. 25 crores to PM CARES Fund.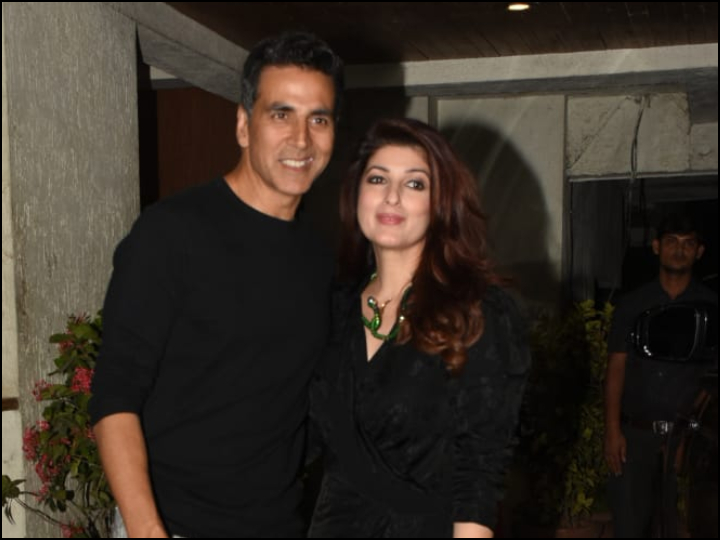 Twinkle Khanna also took to Twitter to express how proud she was of him when he said, "I had nothing when I started and now that I am in this position, how can I hold back from doing whatever I can for those who have nothing."
2. Flood Relief Funds
In recent years, most parts of the country like Kerala, Assam and Chennai, were left devastated after being majorly hit by floods. While the state governments did whatever they could in their capacity, people from across the country also stood in solidarity to help them stand on their feet again. Akshay Kumar donated Rs. 1 crore each to the Assam Chief Minister's Relief Fund and Kaziranga Park rescue mission.
In 2015, he donated Rs. 1 crore for the Chennai flood relief work. Similarly, he earlier donated to the relief work during Kerala Floods as well. When Odisha was ravaged by 'Cyclone Fani', Akshay Kumar donated Rs. 1 crore to the Chief Minister's Relief fund to help the cyclone victims.
3. Home for Transgenders
With the upcoming film of Akshay Kumar, ' Laxmi Bomb' , he would be seen in the role of a transgender.The film is a remake of a Tamil horror comedy Muni 2: Kanchana. Earlier this month, this film's director Raghava Lawrence shared on social media how Akshay Kumar joined hands with him to provide a home to the transgenders. He wrote that during the shooting of Laxmmi Bomb, he spoke to him about raising funds to build the home, to which Akshay immediately said that he will donate Rs. 1.5 crores.
4. Helped Acid Attack Survivor
Akshay Kumar came to the rescue of the acid attack survivor Laxmi Aggarwal . When Laxmi was in need of money , he transferred Rs. 5 Lakh into her account so that she could find a job .Apparently, Akshay was quoted as saying "My contribution is a very small gesture. I am embarrassed to even mention it. The idea is that Laxmi should be able to search for a job with dignity, without having to worry about paying house rent or stressing about not being able to provide the nutritious meal to her baby."
5. Donated for the families of Pulwama attack martyrs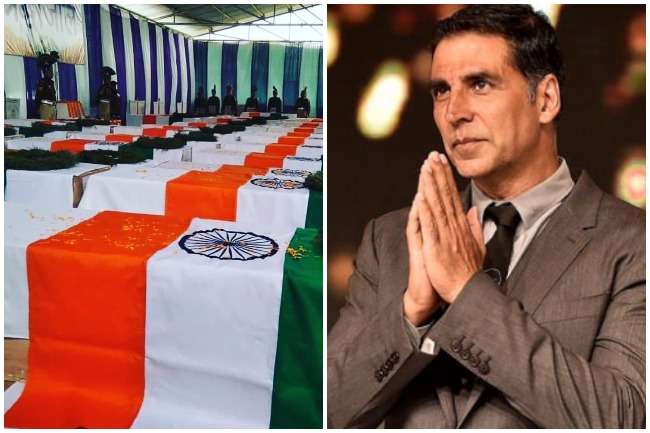 The very unfortunate incident of Pulwama attack led the nation in a setback . 40 CRPF jawans were killed in the terror attack . Akshay Kumar came forward to help the families of those sacrificed their lives in the attack. He donated Rs. 15 Lakh to a martyred jawan's family and even urged his fans to do the same. He further pledged to donate Rs. 5 crore through 'Bharat Ke Veer' app. He additionally donated Rs. 9 Lakh each to the families of 12 CRPF jawans who were killed in Chattisgarh.
6. Bharat Ke Veer Initiative
This was one of the humble act of Akshay's. He launched a website and an app,with the concern of the government, to help the families of the soldiers who lost their lives serving the country. In the year 2017, he raised Rs. 6.5 crores within minutes by appealing to people to help the martyrs' families.
7. Donated To Farmers
Khiladi Kumar donated Rs. 90 Lakh and helped approx 180 families during the droughts of Maharashtra . Many farmers committed suicide as a result of lack of resources . This donation was a silent one of the actor as he did not want it to disclose.