In India, cricket is not just a game, it's an emotion. Cricketers here enjoy a massive fan following and are almost worshipped like a god. Many might not know, but several renowned Indian cricketers were rewarded with significant jobs by the Indian government.
Here are 8 such Indian Cricketers who are also government officials:
1- Kapil Dev – Lieutenant Colonel, Indian Army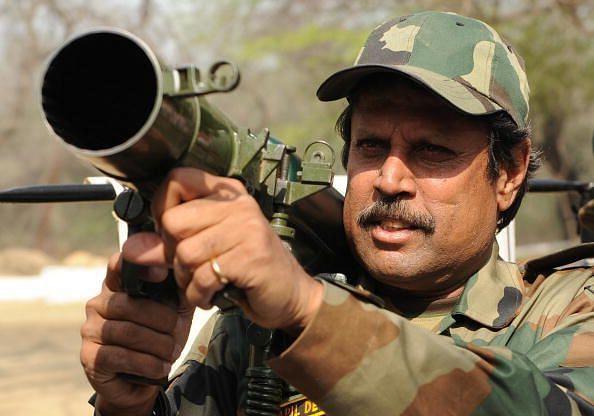 One of the best all-rounders in the history of Indian cricket, Kapil Dev has given some great performances during his 17-year cricketing career. The 1983 World Cup-winning captain was also conferred by the Indian Territorial Army to the honorary rank of Lieutenant Colonel in 2008.
2- Joginder Sharma – Deputy Commissioner of Police, Haryana
Joginder Sharma is widely remembered for bowling the famous final over in the finals of the 2007 T20 World Cup against Pakistan. He dismissed in-form Misbah-ul-Haq and helped Team India in winning the match by a small margin of 5 runs.
Soon, the government decided to reward him with a post in the Haryana police. Currently, he is working as the Deputy Commissioner of Police of Haryana.
3- Sachin Tendulkar – IAF Honorary Group Captain
Sachin Tendulkar doesn't need any introduction. He achieved several milestones in his two-decade career. In 2010, he was honored with the post of Group Captain in the Indian Air Force. He works with Indian Air Force Chief Marshal PV Naik as the brand ambassador of the Indian Air Force.
In doing so, he became the first sportsperson as well as the first Indian without an aviation background to be awarded the honorary rank. Sachin was also nominated as a Rajya Sabha member in 2012.
4- Mahendra Singh Dhoni – Lieutenant Colonel, Indian Army
Also known as Captain Cool, MS Dhoni is one of the best captains India has ever had. He is the only skipper to win T20 World Cup, 50-over World Cup, and Champions Trophy. In 2011, after India won the World Cup under his captaincy, he was conferred with the honorary rank of Lieutenant Colonel by the Indian Army.
5- Harbhajan Singh – Deputy Superintendent of Police, Punjab
Undoubtedly, one of the most prominent spinners in the world, Harbhajan Singh had been honored with the rank of Deputy Superintendent of Police by the Government of Punjab.
6- Umesh Yadav – Assistant Manager, Reserve Bank of India
The fast pace bowler of the Indian cricket team, Umesh Yadav was awarded the job of an Assistant Manager for the Reserve Bank of India, Nagpur in 2017.
7- Yuzvendra Chahal – Inspector, Income Tax Department
Indian leg-spinner Yuzvendra Chahal was appointed by the Income Tax Department as an Income Tax Officer.
8- K.L Rahul – Assistant Manager, Reserve Bank of India
KL Rahul is one of the most talented batsmen in the Indian cricket team. The Reserve Bank had appointed him as the assistant manager. Previously, Rahul also featured in an RBI advertisement in which he was spotted promoting financial literacy along with Umesh Yadav.