One of the declared sexiest man on Earth is none other than Hrithik Roshan . He is the desirable one for any female . Having those skilled performances , everything is just brilliant about him . From his looks to dance , he does not leave any loop holes .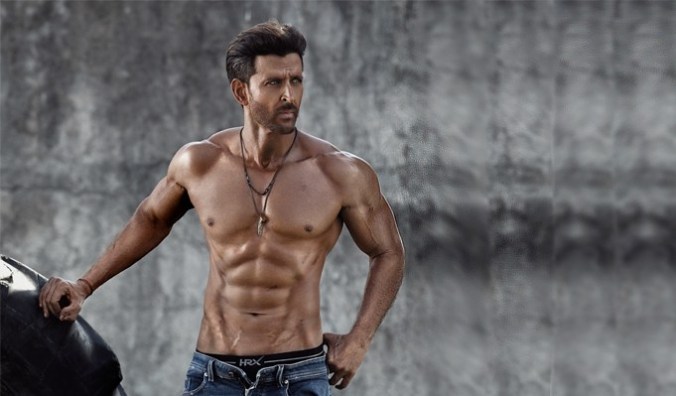 If we talk about his fan following , he has a huge one especially when it comes to the females.
Recently, a fan of Hrithik visited Madame Tussauds Museum and went gaga over Hrithik's wax statue. She clicked a few pictures with it and posted them on Twitter.
Let's have a look at his twitter post:
Hrithik is quite active on Twitter and replies to his fans often. As soon as he saw his fan's pictures with his wax statue, the first thing he noticed was that her fingers were tucked inside the statue's underpants. Hrithik didn't leave this chance and gave a humorous reply.
Here is what he said : " U took a peek didn't u. naughty girl! Love u "
Other fans of Hrithik just gave their replies to the post .Let's have a look:
@iHrithik she didn't take a peek…sir…what do y think? Tststs… a P I C …she O n l y take a PIC 😉
— chammak_challo_kiki (@mehukiki1970) March 28, 2016
His fan must be going crazy after reading his reply .What do you think about this celeb -fan tweet? Do let us know in the comment section below.