Bill boards have always been in use since decades .The use of bill board is basically for marketing but now a days it is being used for the personal purposes.
For the general knowledge we will share the recent event when, two boys used billboards to wish their father a Happy Birthday. The billboard had his number printed on it and as a result, the man received 10,000 calls ans texts from random people.
And followed to it now an Indonesian guy took the same step but for declaring a breakup with his girlfriend.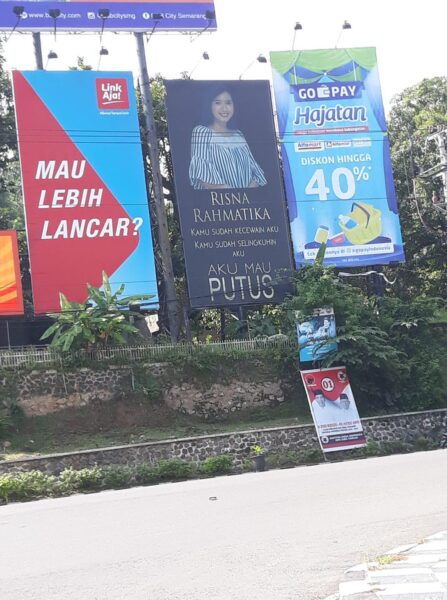 The video ,which got viral in which the couple is seen arguing and when the camera was zoomed and the written message was that :
"Risna Rahmatika, you've been disappointed with me. You cheated on me. I want to break up."
Since the video was in front of everyone's eyes ,it got viral too.
Twitteratis gave their reactions in their way.. Let's have a look:
Feel free to share your thoughts too…