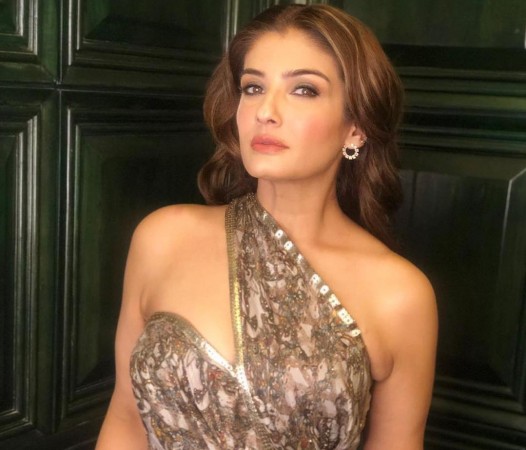 The beautiful actress Raveena Tandon is tagged as Ravishing Raveena . From her looks to her acting all have been flawless since years . There was a time when she just became the queen of hearts of many .
But making compliments is a different thing and trolling is altogether a non ethical part of social media .
Recently, Raveena got trolled and being called as milf ..In response the actress tweeted that the troll was very juvenile. She further stated in her tweet that there are such things that people do to get attention on social media platforms, she hoped that God gives them happiness and gave her love as well to that person.
Let's have a look at the tweet :
Raveena Tandon added that the troll is very interested in her profile, and said that she remembers being called a milf.
The comedian Aditi Mittal had previously tweeted about Raveena as to why would her tweet appear on her timeline when Aditi does not follow Raveena Tandon or Bharatiya Janata Party leader Tajinder Pal Singh Bagga with whom Raveena was having a Twitter conversation about her earrings. The tweet got many replies from the twitterati, and while replying to one of those comments, Aditi calls actress, a milf.
Let's see Aditi's tweet:
Raveena did remember the comment done by Aditi Mittal and just made all the dumb trollers realize that she is not at all effected by the senseless tweet.
The actress will soon be seeing in the upcoming movies Satta and Shool and KGF Chapter :2