We have heard many a times about the great grand love stories . But this time , we actually going to share one of the most inspirational love story .
This is the story of Kochaniyan Menon and Lakshmi Ammal , from Kerala who were in love from past 30 years and got married when they are in their 60s
They tied the knot at a government-run old-age home in Ramavarmapuram in Thrissur district. The event was graced by Kerala agriculture minister VS Sunil Kumar, and even played the role of offering Lakshmi Ammal's hand to Kochaniyan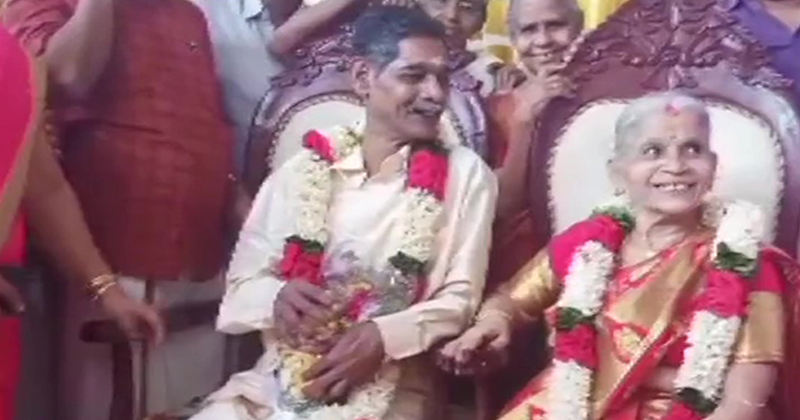 The two have known each other for more than 3 decades, even before they came to the old age home. They were separated for sometime but as luck would have it both found each other in the same old age home.
They were meant to be together in the end. Both of them decided to get married and the pictures from their wedding emanate nothing but happiness. The couple looks beautiful together, with Lakshmi Ammal wearing an elegant red silk saree with golden zari work. She was adorned in minimal jewellery and jasmine flowers. While, Kochaniyan went for the traditional off-white mundu and shi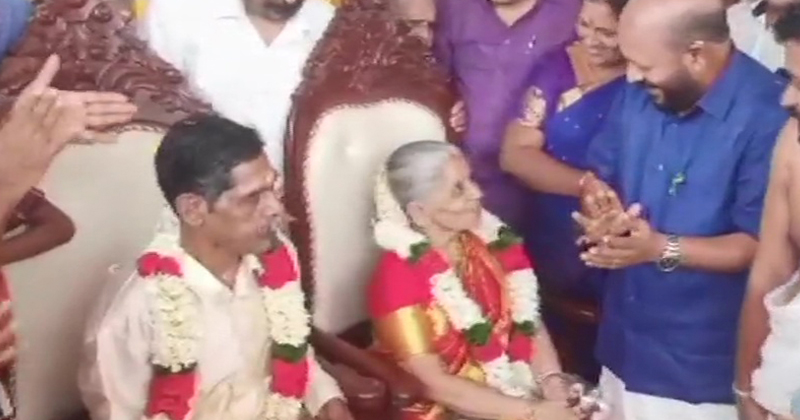 We wish them a happy married life ahead..