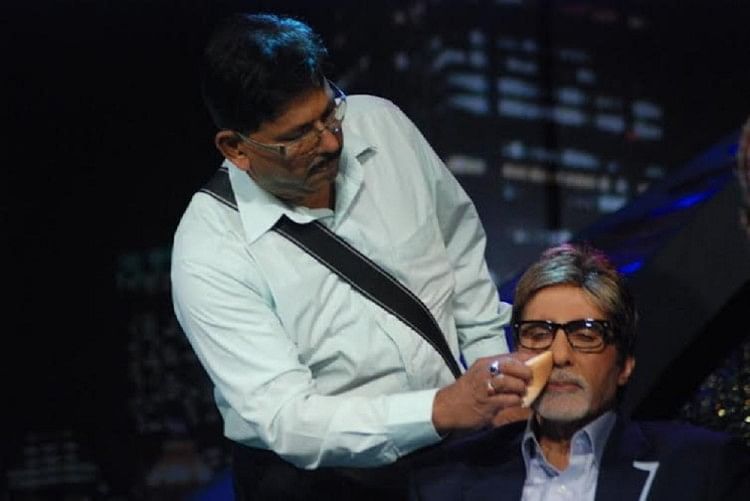 Actors being more presentable when they are done with the makeup and this credit goes to their make up artists.. Sometimes we being much busy , forget to appreciate little things which have great impact in other's life ..
When we are talking about the makeup artists and the celebs related to them , our today's story is based on the same..
The makeup artist of none other than Big B , is Deepak Sawant , who has been taking care of Big B's touchup since 4 decades .. Wow !! that's a long time , I must say. . Mr. Bachchan is still in his guidance for the makeup.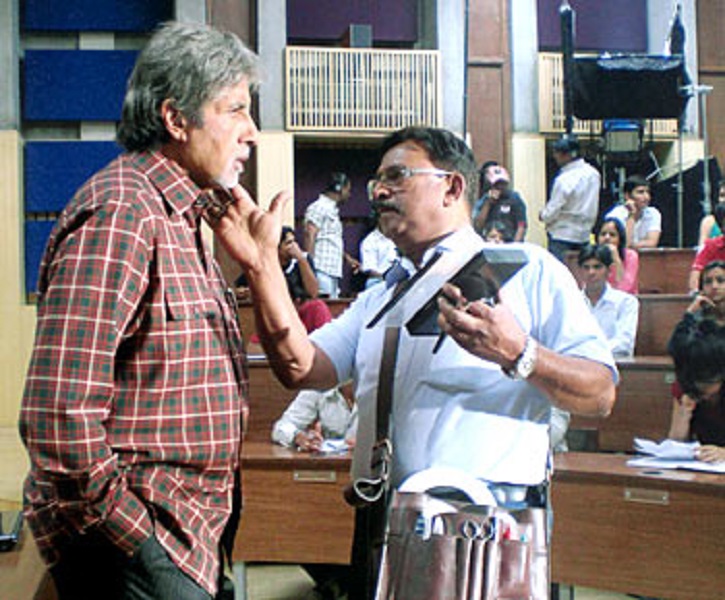 Deepak Sawant and Saroj Sawant , who are the owners of the salon named High- end Ankur Salon , which was once a salon with a mirror and a broken chair . It's their hard work that impressed the customers that the salon became so popular and now it's a fulfledged 40 seater Salon .
They recently, celebrated the 40th anniversary of the salon and to their surprise , they had Mr. Amitabh Bachchan as the special surprise guest . He made his day more special by his presence .
The younger brother of Deepak is Jitendra Sawant , who has been doing the makeup of several celebrities ..
Talking to one of the popular news agency , Deepak quoted :
"I couldn't believe my eyes when I saw Bachchan Sahab coming for the occasion. I was in surprise and shock. He has given us the gift of a lifetime, and our entire family would never forget this. We could have never asked anything more. We are very, very thankful to Bachchan Sahab and the entire family. They have treated us like family, and it's all because of them that we are here."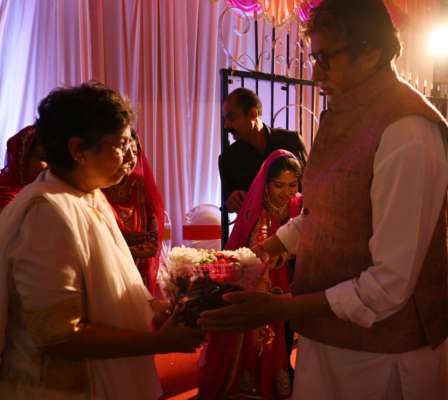 I must say, it's a great gesture of Mr. Bachchan which made his makeup artist day more special..