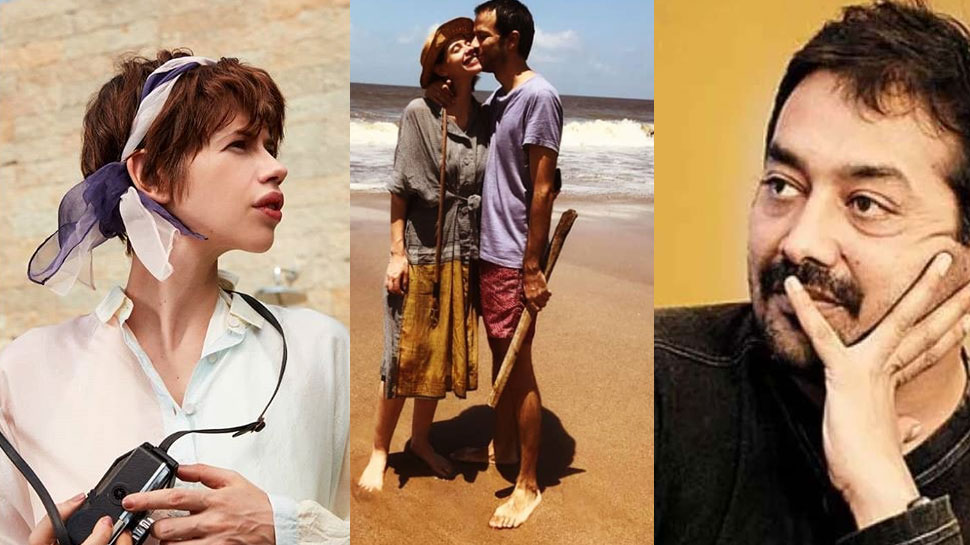 When everybody is the state of lock-down ,all are involved in some social media activities and enjoying their self time at home. Many celebs have been posting pictures and videos .
On Wednesday, actor Kalki shared a black-and-white picture of her husband and daughter in a frame.
Let's have a look at her post:
The people who gave their comments included , Kalki's ex-husband Anurag Kashyap. Kashyap wrote, "Awwwwwww" to the Insta post , while his daughter commented "her cheeks"
Kalki shared the good-news of her baby girl with a cute post and wrote, "Please welcome Sappho". The actor named her daughter after the famous Greek poet, Sappho, whom she also quoted in her Instagram post.
She quoted : "Born 07/02/20. She just spent 9 month wrapped up like a momo in my uterus. Let's give her some space. Thank you for all the good wishes and positive energy pouring in,"
The Gully boy actor shared her thoughts Instagram post, said she has respect for all the women, who go through the "intense and gruesome experience of birth." "Be it vaginal or c section, so many of whom are not given credit or support for the biggest challenges they face, but are expected to do it out of some kind of duty."
"The process takes a huge toll, both psychological and physical and should have the backing of an entire community to truly heal," she wrote.

Ending her post with a poem by Sappho, widely regarded as one of the greatest lyric poets, Kalki wrote, "Some say an army of horsemen or infantry, A fleet of ships is the fairest thing on the black earth, but I say it's what one loves".
Let's have a look at her post:
For those unaware, Kalki and filmmaker Anurag Kashyap, who got married in 2011, went through a divorce in 2015 .