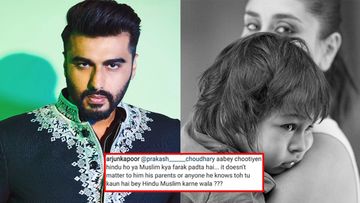 Like every active social media user , B-Town celebs too have their accounts on different platforms of social media . They keep on updating and sharing the pictures with their fans . One of the major source of being at home is internet BTW amid Coronavirus .
Recently, Actress Kareena Kapoor took to her social media account and posted her first picture with son Taimur . The picture grabbed a lot of lovely comments including actor Arjun Kapoor. The actor also left a comment that read, "The real nawaab." .
Let's have a look at her Instagram post :
But on the other side there were elements who wrote just rubbish and crap on the picture and got to taste their own bitter medicine .
One of the internet user wrote: "S*le Bollywood mein ek aur bachcha Hindu se Muslim bana tujhe acha lag raha hai."
Arjun Kapoor turned up and wrote how what difference does it makes whether the kid is a Hindu or a Muslim when it doesn't matter to him or his parents.Arjun Kapoor's reply read, "Abey ch**tiyen Hindu ho ya Muslim kya farak padta hai… It doesn't matter to him and his parents or anyone he knows toh tu kaun hai bey Hindu Muslim karne wala?"
Watch the series of comments below: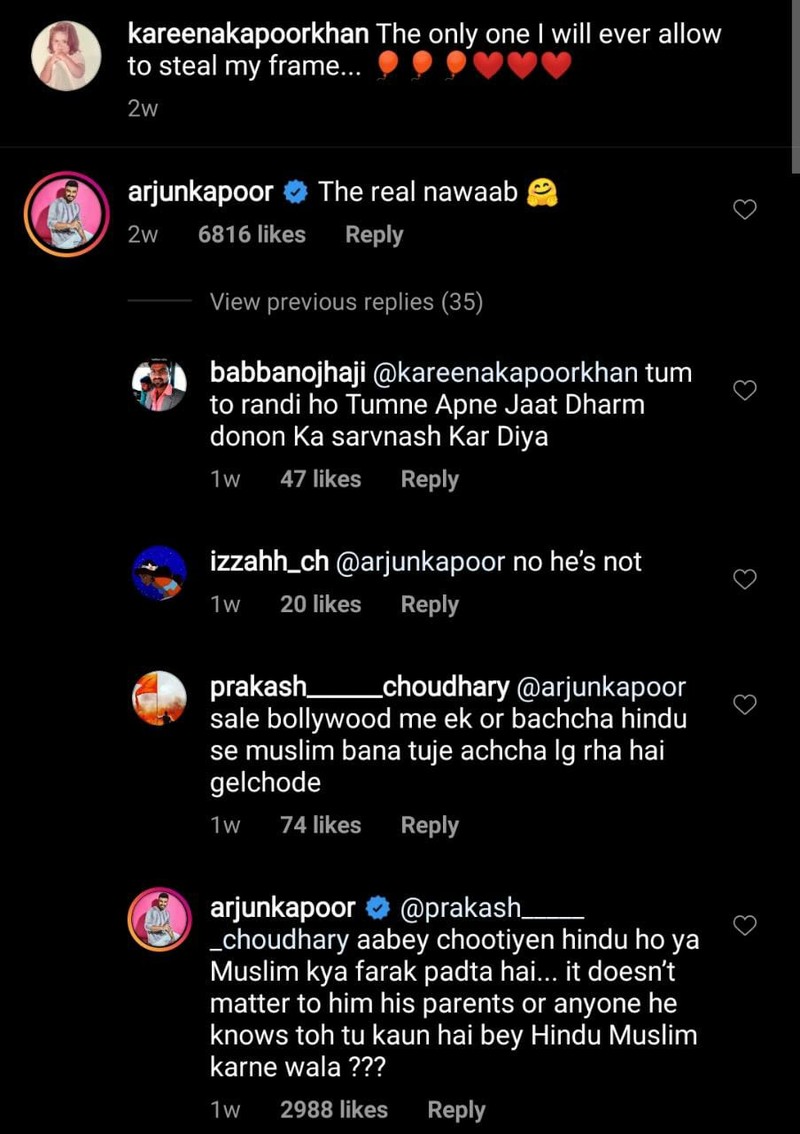 This has been seen many a times that actors and actresses got trolled by some nasty social media users but they are just backfired in a smart and valid way .
Actor Arjun Kapoor will now be seen in 'Sandeep aur Pinky Faraar' opposite actress Parineeti Chopra. The release of the movie has been pushed back due to COVID19 .