B- Town celebs are just the glamour people and they belong to that sparkling world , where all the aspired ones struggle and wins with their hard work , Kartik Aryan is one of those non filmy background , who struggled in his initial days and came out with flying colors .
In the present scenario , when we all know about the love angle of Sara Ali Khan and Kartik Aryan , may some calls it rumours but some calls it in real .
After this, Kartik Aryan was seen with the gorgeous Kareena Kapoor Khan and they walked the ramp together, which became the main centre of attraction for the fans of both the stars and took the social media platforms by storm. The netizens, especially the Twitterati went bonkers over the stunning pictures of the glamorous duo and made no attempt to show their appreciation on the social media platform.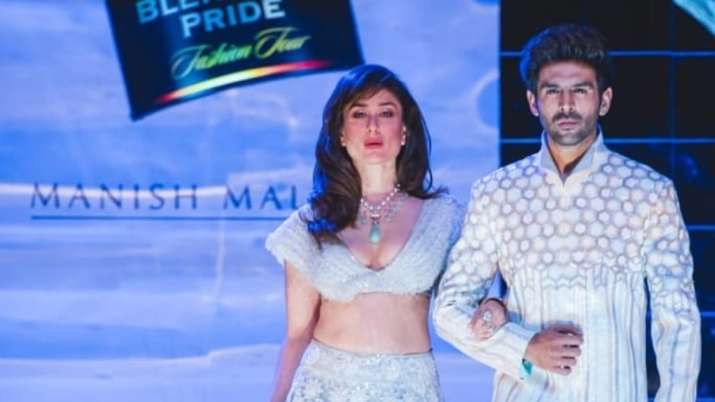 While a number of them praised the "Jodi", there were many who trolled them as well. A few of the tweets are given in the following lines.

Netizens were quick enough after the post got viral ..
Some of them trolled the pair viciously, reminding them of their age gap and termed them as "Saasu Maa" and "Daamad Ji", which means mother-in-law and son-in-law, as Kareena's step-daughter Saara will be playing the love interest of "Veer" (Kartik Aryan) in the movie "Love Aaj Kal".

However, there were also truckloads of appreciation posts, with the fans of both the stars showering their love on them via their tweets.

We all know that trollers have their way of reacting and landing to a level which is weird to talk about ..
Nonetheless , do comment about the Movie Love Ajkal and how did you find it ?