We have seen many bio-pics on the legendary people , who have been an inspiration to many in this Nation with a large population . They are actually idols as their hard work is revealed through the bio-pics . But in our Bollywood industry, there are many celebs who have lived a life which can also be made as a bio-pic .
Recently, movie Sanju showed the life of the actor Sanjay Dutt, which got to be the superhit one .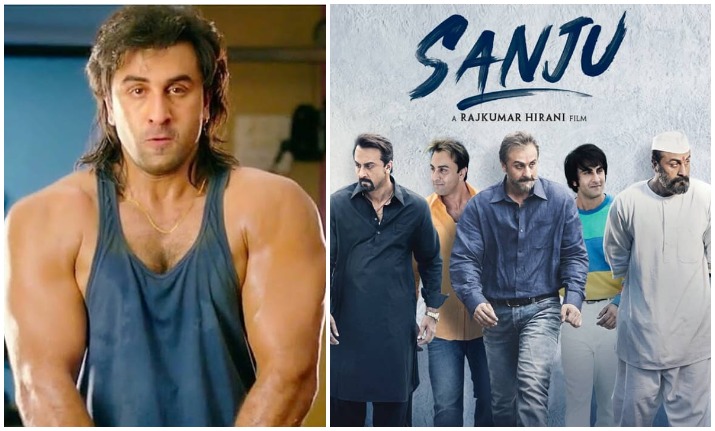 In our today's story , we have brought to you some of the actors and about their life , which can be showed as biography.
Let's have look:
1.Salman Khan
The life of superstar Salman Khan has been in so many ups and downs that no ordinary person could have survived that well that he does. He is webbed in the legal issues to a great extent . His fans would like to know him in more details if his biopic is ever made.
2. Kangana Ranaut
The out spoken queen Kangana Ranaut does not hesitate in putting up her opinion and plays as a One man Army.She has been trapped in numerous things likewise nepotism , her language , love affairs and what not . It would be a great news ,if her biopic is made someday .
3. Amitabh Bachchan
The legendary Amitabh Bachchan has no comparison with anyone . He is just a gem . He has seen many struggles in his initial days of his career . Also many a times , he has been in an ailing condition which were worse . His biopic can be one of the best movies of Bollywood if it is ever made.
4. Nawazuddin Siddiqui
The man who had nothing at a point of time is now one of the most demanded actor . He is skilled in his field and it reflects by his fan following . Nawazuddin wrote a novel about his struggle days but movie lovers would love to see it on screen. His biopic can be a motivation for a lot of youngsters who are dreaming to make it big in the Bollywood.
5. Priyanka Chopra
The Indian International face Priyanka Chopra is also one of the versatile one , not only in career but also in the work she does outside her area . She is a inspiration to a large number of women all around the world. Her biopic will be a emotional and motivational piece of art and we are eagerly waiting to see it happen.
6. Irrfan Khan
The very popular Irrfan Khan who is a fighter and has beat his critical disease is one of the renowned actor not only in Bollywood but Hollywood too. He has a lot to give to his biopic as his fan following is a die-hard one.
7. Shahrukh Khan
The journey of SRK from a normal boy who wanted to pursue a great career in Bollywood to the King Khan has been outstanding . He has seen many tough phases in life but he always had the love on his side as his better half . He is famous globally and had millions of crazy fans.His biopic is sure to come in time which will definitely blow our mind.
8 Ranveer Singh
A very normal guy from a non filmy back-ground , Ranveer Singh is one of the most versatile actor and his fans love him for his wit and humour in real life . His debut movie was Band Baja Baaraat. His role in Bajirao Mastani was tremendous and earned many awards including Filmfare Award for Best Actor. Also , he has won the Filmfare for the best actor for Gully Boy . His biopic would be much awaited by his fans.
9 Rekha
The full name of Rekha is Bhanurekha Ganesan. She is known as one of the greatest actresses in India. She is the owner of many Filmfare awards. The maker Sanjay Leela Bhansali named her the 'last of the great stars'. Her love life has always been highlighted throughout her life but she never got settled with one . She is the favorite of many and her fans would definitely love to look forard her bio-pic.
10 Deepika Padukone
From the tag of a non performer to the queen of the industry , Deepika is just a brilliant one . She just fit herself in the character as a liquid takes the shape of the vessel in which it is poured. She has also seen some tough phases in her life and if ever, her bio-pic is made that would be an inspiration to many .
So which one would be your favorite ?? Do let us know in the section below..