The links up of celebs is very common in Bollywood industry .But the very happening combo is the celeb and director one .
Today, we bring you the directors who married the actresses they worked with.
Deepti Naval and Prakash Jha
Deepti Naval and Prakash met at the set of the 'Hip Hip Hurray' .They were deeply in love with each other that they got married during the shoot of the film. But unfortunately, they got separated after the short span of marriage.
Bindia Goswami and J.V. P. Dutta
The beautiful actress Bindiya Goswami, a versatile actress of her time. She initially married Vinod Mehra ,when she was 18 but their marriage did not last for long and they broke after 4 years. Shortly after that she fell in love with JP Dutta and they got married .
Rani Mukerji and Aditya Chopra
The most adorable jodi is of Rani & Aditya Chopra. Aditya chopra was already a married man he decided to get married. They did a lot of films together and after which they felt for each other and decided to marry after sometime.
Ramya Krishnan and Krishna Vamsi
Who doesn't know the superb actress Ramya ,she played the character of Sivagami in the movie 'Bahubali' They met on the set of the film 'Chandralekha' (1998). In the first meeting, both of them started liking each other and post that they got married on 11 June 2003 in Hyderabad.
Kalki Koechlin and Anurag Kashyap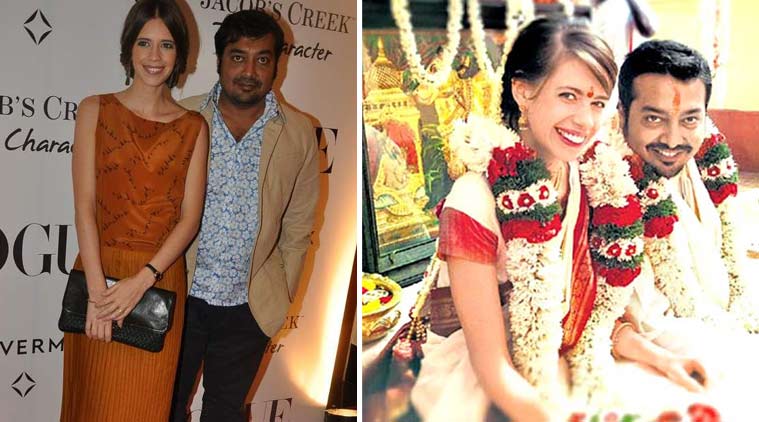 The famous actress Kalki and Anurag fell in love during the shoot of DevD in the year 2008 ,when he was already a married man.He got divorce with her wife and lived with Kalki . After a very short period of marriage they got separated . Now Kalki is in relationship with her boyfriend Guy Hershbrg.
Udita Goswami and Mohit Suri
This sweet couple met on the set of the film'Paap'.He got flattered of her bold and carefree attitude .Post this they became good friends. The compatibility grew and they became lovers and after that got married in the year 2013.