In the extreme situation of Novel Coronavirus, where all the citizens are advised to stay at home and be safe , all the domestic flights have been shut and many more measures have been taken for the prevention due to corona virus.
Bollywood Singer Sonu Nigam is in Dubai right now. He accompanied his wife there to meet his son . He has extended his stay in Dubai amid corona-virus outbreak as it can put people around him in India at risk. Nigam also has a concert there in Dubai to be held on Sunday.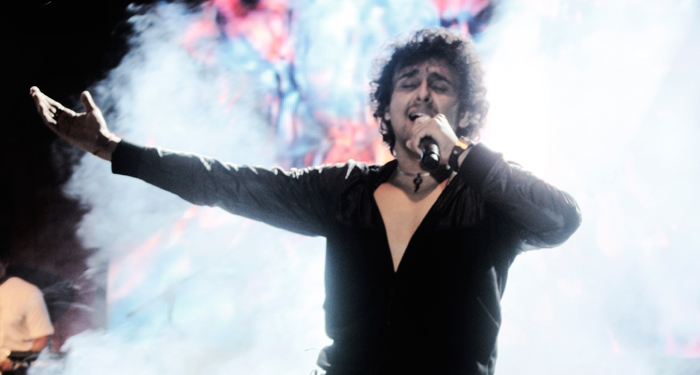 He took to social media to inform that he will extend his stay in Dubai in the wake of coronavirus outbreak, extolled PM Narendra Modi's 'Janata curfew'.
Sonu Nigam praised PM Modi and went on to spread misinformation about novel coronavirus saying that the virus remains active for 12 hours (that is why it's a wise decision to have Janta curfew for 14 hours!). But the fact is, as various studies have revealed, this virus can stay active up to three days.
He said, "A day before, our honorary Prime Minister Narendra Modi gave an iconic and legendary speech and I want to congratulate him. He was clear with his words and actions. Coronavirus takes 12 hours to destroy and Janta curfew is for 14 hours. So you can understand how big a masterstroke this is, which no other country has implemented at the time of need and we Indians are going to do it this Sunday from 7 am to 9 pm."
The singer announced that his concert is scheduled on Sunday, will be streamed live on YouTube and other social platforms via his accounts.
The singer is being bitterly criticised by netizens for unnecessarily but enthusiastically praising PM Modi and misguiding his fans.
Here is a collection of the tweets:
One writes, " 'Iconic, legendary, masterstroke' Sonu Nigam explains the great scientific discovery that India is the first to roll out."
Watch his tweet below;
What do you guys have to say about this tweet? Feel free to share your views in the comment section below.