Dogs have always been an important part of the defense system of any country .They play their role very well and makes the work easy for the personnel. When it comes to the respect they should be given equal one as a soldier and that's what happened recently.
The Central Industrial Security Force (CISF) organised a felicitation ceremony at Shastri Park in New Delhi for its retired canine heroes who were working with the Delhi Metro Rail Corporation (DMRC).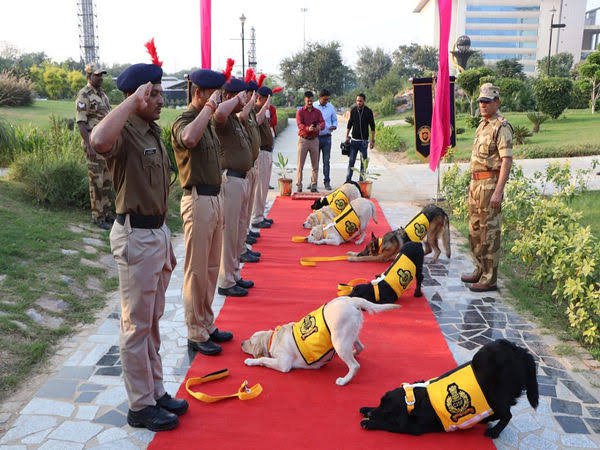 After successfully completing their tenure of 8 years, 7 police dogs Hina, Kite, Jelly, Lucy, Lovely, Veer and Jessy have retired from the force this week. These heroes have to go through intense training sessions before joining the troop and they play an essential role in keeping citizens safe.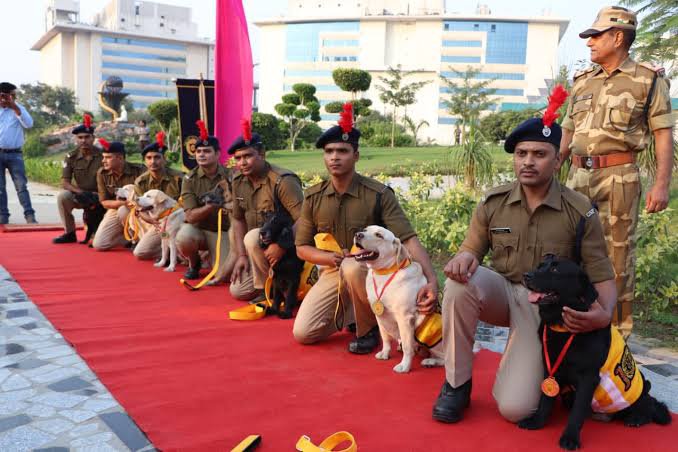 Seeing the dedication and devotion of their partners in work ,CISF organised a grand farewell and awarded them with medals, certificates of appreciation and momentos to them and their trainers.
Let's have a look :
Apparently, it was the very first experience that force has organised an event at such a large scale for the animals and retirement ceremony for the dogs which was very fruitful.Many senior officials from CISF also witnessed the event.
The dogs were later handed over to Friendicoes, an animal welfare NGO in Delhi. Retired dogs are generally send off to work as guard dogs and sometimes, they're put up for adoption.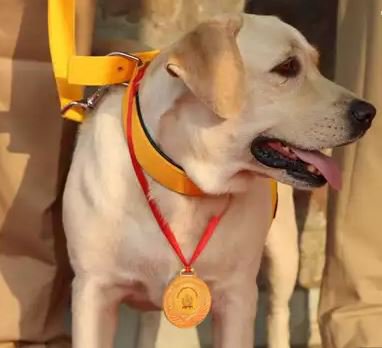 Hats off to the helping hands who are always cooperative and most loyal.