When Indians are known for their culture and traditions of-course… they are equally blamed for making the surroundings dirty ,not only on their motherland but abroad too.
Yes you heard it right … Indians left the after Diwali celebration trash on the roads of the Indian Square in New Jersey .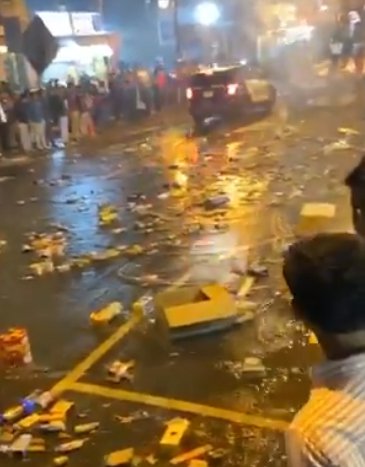 The video being viral ,how the water being sprayed on the road spoiled by the Indians.
The police clearing off the waste like papers ,waste boxes and other burnt trash can be seen in the video.
Netizens are in the mood of criticism as it replicates the image of India as a country.
All we can say is ..any festival should be celebrated ,maintaining the decorum and cleanliness with responsibility.