We have always heard that dog is Man's best friend ,whatever situation may be .They are the most loyal specie one can ever get.
Army of every country has dogs which help them a lot to detect and find the suspicious things like bombs and many other such evidences which they do brilliantly with the help of their senses.
Generally these breeds are a trained ones but today we show something different than the usual ones …
Uttarakhand police has recruited a street dog who is apparently better than the trained ones.
It happened when the police started an experiment of training street dogs and a surprise to their knowledge ,the dogs performed very well.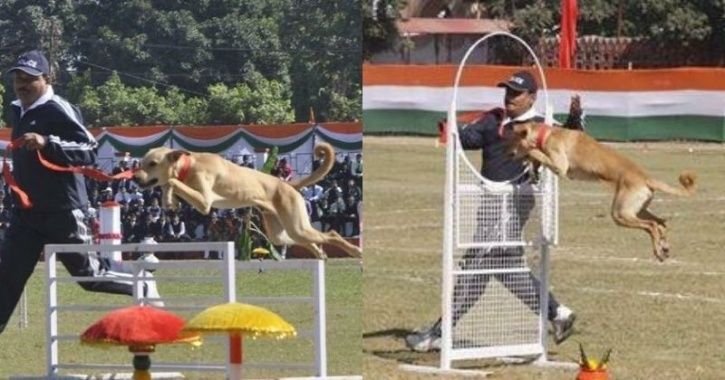 UK police posted on the twitter handle:
'A dog that used to roam around in the streets is the pride of Uttarakhand Police dog squad. This experiment has been carried out for the first time in the country, by the Uttarakhand police. When police trained this street dog, it turned out to be better than the foreign breed dogs that costs lakhs of rupees'.
They captioned in one of the tweets :
"This sniffer dog squad is the pride of Uttarakhand police. For the first time ever the police has trained a street dog and made the dog a part of this squad as an experiment".
The dog has now become the member of the squad due to it's wonderful skills and is one of the sniffer of the team.
This experiment has helped a lot of street dogs to be the part of the experiment and has changed their lives . Thanks to the innovative idea of the police department of Uttarakhand.