One of the most versatile actor of Bollywood industry is none other than actor Ranveer Singh . He is a witty actor and knows how to impress the audience and that reflects in his acting skills and hard work .
His everything is a trend setter apart from his amusing style-statement . Yes , he sometimes can make even girls go jealous by his outfits.. ( wink)
Recently, actor Hrithik gave the credit to Ranveer, for being his inspiration .. For our readers , who doesn't know about this , let's take a look at the picture of Hrithik Roshan first and then you can judge why he took that hilarious dig at Singh ..
Hrithik took to his social media and shared a few pictures of himself, where he can be seen teaming a white towel with a red colored t-shirt. Along with his red t-shirt and towel combination, he has a black sling bag that is hanging across his body as he walks barefoot on grass. Though he looks absolutely stunning, like always, however, his funny outfit has grabbed all the attention.
In his Instagram post, Hrithik Roshan has called Ranveer Singh as his 'fashion inspiration' for that look. Sharing the picture, Hrithik wrote:
"Pic courtesy : @iam_sentinel Fashion inspiration courtesy : I guess @ranveersingh ."
Here, check out his Instagram post:
As soon as Ranveer Singh noticed the post of Hrithik Roshan he turned up with a reply and I am sure all will agree to his reply. He complimented Hrithik by writing: "sax god"
Here, check out his comment:
Ranveer Singh will be seen in Kabir Khan's '83' with his better half Deepika ,where he will be playing the role of Kapil Dev, the legendary Indian cricketer. He will also be seen making a fun cameo in Akshay Kumar starer 'Sooryavanshi'.
On this note , let's have a look at the fashion fiesta of Ranveer Singh .
Picked some pictures just for the reader's fun :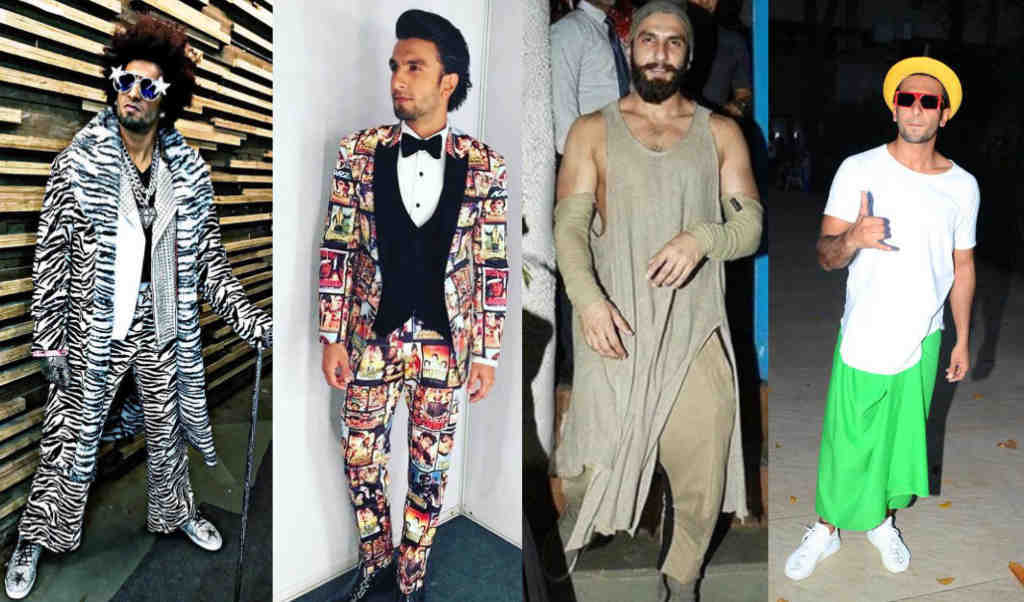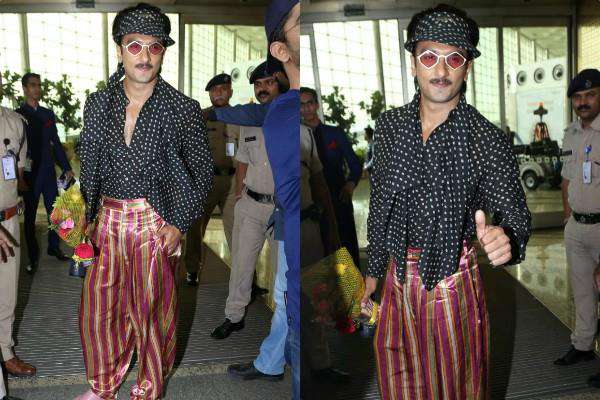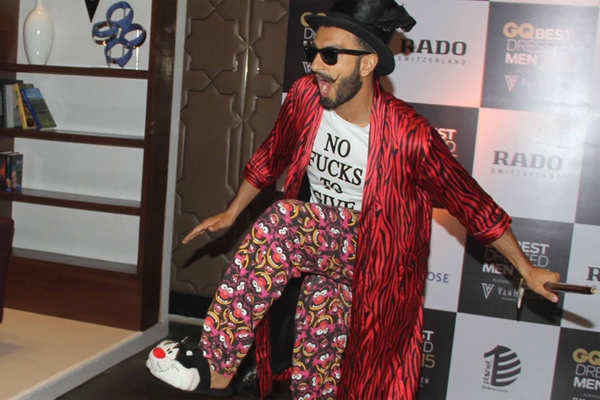 Hope you enjoyed the pictures !! Feel free to share your thoughts in the comment section below.