The inspiring Phogat family which has fighters who are trained by their fighter father in their childhood .
The phogat sisters have always been in talks due to their brilliant performanes in the ring of the wrestlers.
Ritu Phogat who is 25YO , showed her interest in the Mixed Martial Arts .
Later she joined Singapore-based Evolve Fight Team.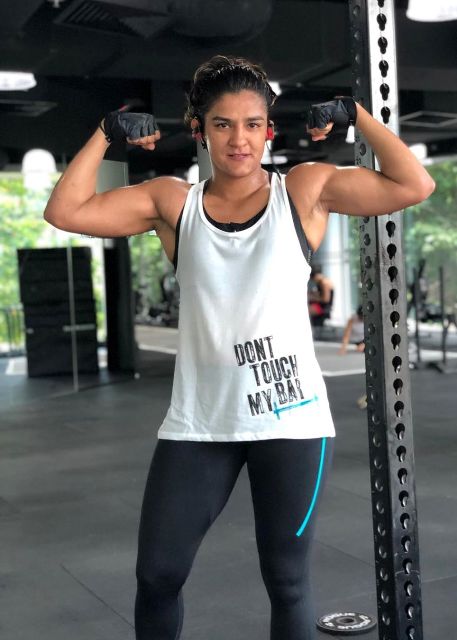 Recently, in Beijing's Wukesong Arena ,she beats down South Korea's Kim Nam-Hee in her first championship called Age of Dragons .
"I believed that if I got her down early, I could finish her via ground and pound. The plan worked." she told to TOI.
It took her 3 minutes 40 seconds to make it turned into the victory…
According to The Hindu, Ritu quoted : "I want to thank my sisters and my family, they believed in me and motivated me. I want to thank everyone for their support, I promise I'll always give my one hundred percent."
"I have only one goal and that's to win the ONE Atomweight World Championship for my country. That's why I chose AR Rahman's 'Vande Mataram' as my walkout song, listening to it fills me with enthusiasm and makes me want to do something for India. For me, it's all about becoming the first Indian world champion in MMA." further she added.
Netizens appreciated and gave their heartily wishes to the new champion …
Let's have a look:
She is bringing laurels to the nation indeed .We wish her such more great victories for her bright future..