Apart from the Bollywood and Hollywood ,people do have craze of knowing the porn stars especially when it comes to the popular ones…
Since Sunny Leone came in the acting profession ,other than her skin show in porn industry ,people were crazy to know this celeb in more detail.
Amongst many adult film stars ,Johnny sins is a sensation for the followers who watch porn. He plays as many characters as one think of making their fantasy a kind of experience . He is in talks now a days…
He is looking for an Indian translator for YouTube videos.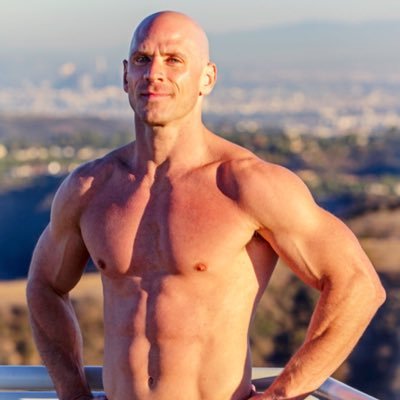 He posted on his twitter handle that he needs a hindi translater for his videos.. He twitted: "Attention followers from India!! Looking for someone to translate our YouTube videos. Please email me [email protected] "
Attracted to it ,you-tube sensation Bhuvan Bam ,posted something hilarious .He wrote :"Would love to translate! But don't get us paid. Get us laid"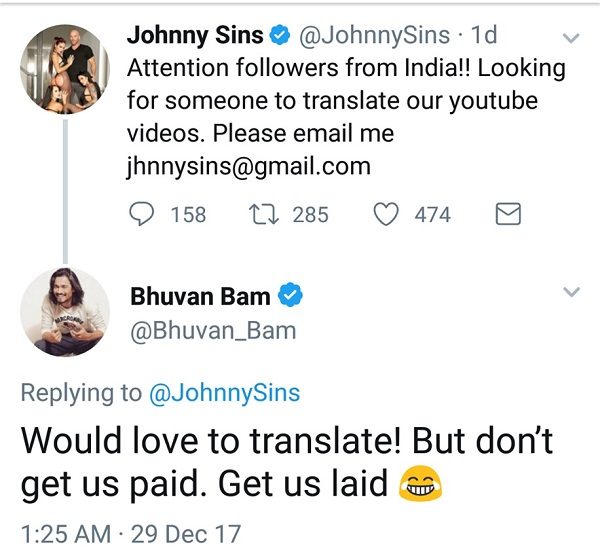 Further he added a stinker too ..which is deadly… he twitted
what is the translation of "Oh Yes-Yeah baby"?
"'Oh yeah-Yes baby' ka kya translation karna hai bhai?
'Haanji? Arey wah?'"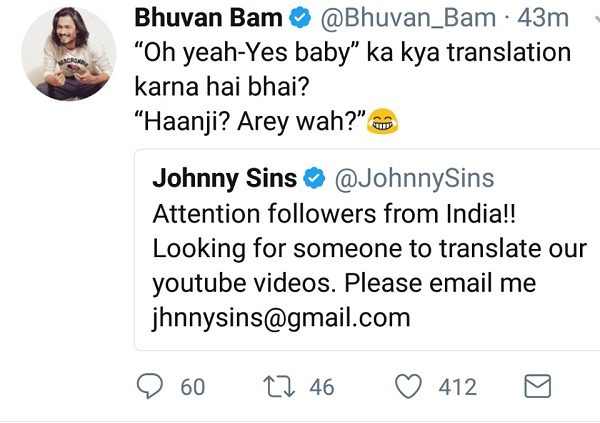 The matter of the fact is that Johnny has started following Director Mahesh Bhatt on Twitter.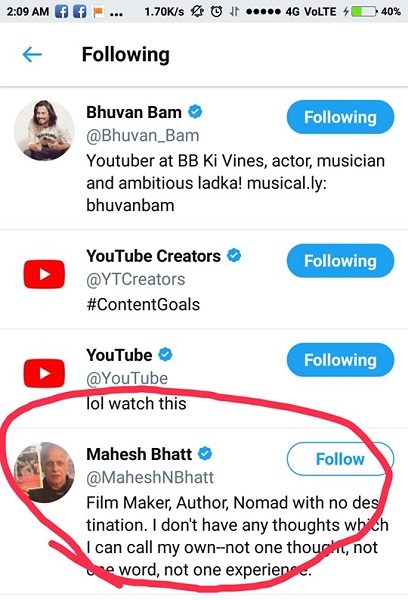 Upon this, when asked by a fan that is he going to show his skills in Bollywood ? He quoted that he would love to..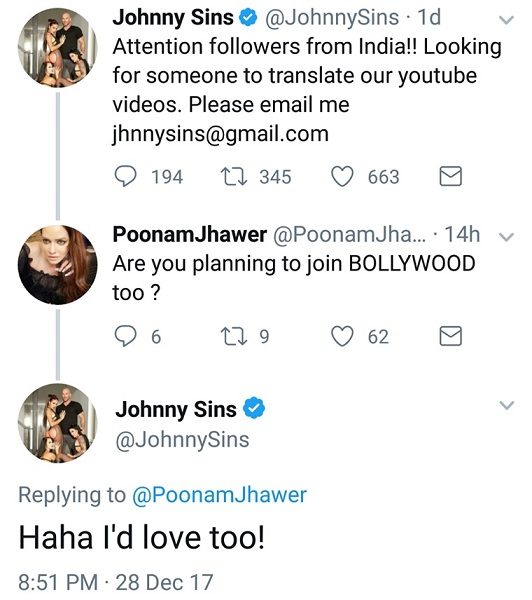 This one is a real hit indeed!!!