Actress Kangana Ranaut and her sister Rangoli have always been known as the outspoken one with upfront attitude . They always put up their views via social media platforms and let everybody aware from their opinions.
Who doesn't know about the ugly war between the two famous celebs Kanagana and Hrithik . Their secret love was revealed in an unusual and ugly way.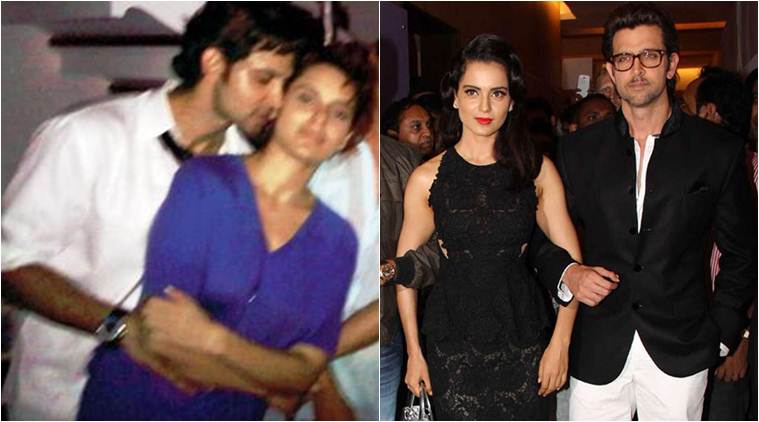 Recently, Rangoli shared an old picture with the WAR actor and asserted that he would try to impress her through his actions and win her heart as he was dating Kangana at that time, but now, things have turned upside down.
Rangoli Chandel took to her twitter handle and posted a picture of her's and Actor Hrithik Roshan and captioned it as :"Yeh dekho Pappu ji, sara din mujhe impress karne mein laga rehta tha taki meri bahen ki good books mein aa jaye, aur aaj kehta hai hum aapke hain kaun,"
Let's look at her tweet:
Upon this tweet , which got viral when posted , one of the social media user wrote "She will now Spoil Kangana's Reputation for sure by playing Victim cards. Plus Girl…@iHrithik is a Legend. Didnt work with you sister. Now get over it. She isnt even concerned anymore, nor he is. Stop using hrithiks name now. Rather show your skills, do something good."
Rangoli, who went onto threaten the user to rip their life apart as she wrote they have come all the way through their hard-work, unlike the nepotism kids.
She quoted "Kangana has fought many battles, demons in the under belly of Bollywood,my acid attack, harassment and court cases after her huge success, she dealt with all with utmost dignity but every day these bots calling my sister names and trying to paint a lie as a truth… we are not here kisi ke baap ke paise pe, shut your mouth otherwise will rip you apart phir mat rona !!"
Watch her tweet below:
It is seen clearly that the fire isn't ended up at the end of Ranaut and sister ..
However Netizens Couldn't resist allegations on their Greek God so Lambasted at Rangoli
What do you guys have to say about this ? Feel free to share your thoughts in the section below.