Mswati III – the King of Eswatini (formerly Swaziland) and head of the Swazi royalty – has lavishly spent around Rs.175 crores (USD24.4 million) to shop for 19 Rolls Royce super luxury saloons for his 15 wives. A Rolls Royce Cullinan SUV, specially custom-made for himself, was among the nineteen Rolls Royces the African king of the economic condition stricken nation bought.
The king has 23 children from those 15 wives.Apparently, he ordered 120 BMW sedans and SUVs to be used by the Swazi Royal Family . We have seen many luxury cars but have you seen the luxury garage. Yeah , you heard it right .Now the Rolls Royces and BMWs have now expanded the King Mswati III's garage which already has 20 Mercedes Maybach Pullmans, a Maybach 62 and a BMW X6. Apart from these dreaming cars he has a collection of private jets. for his use .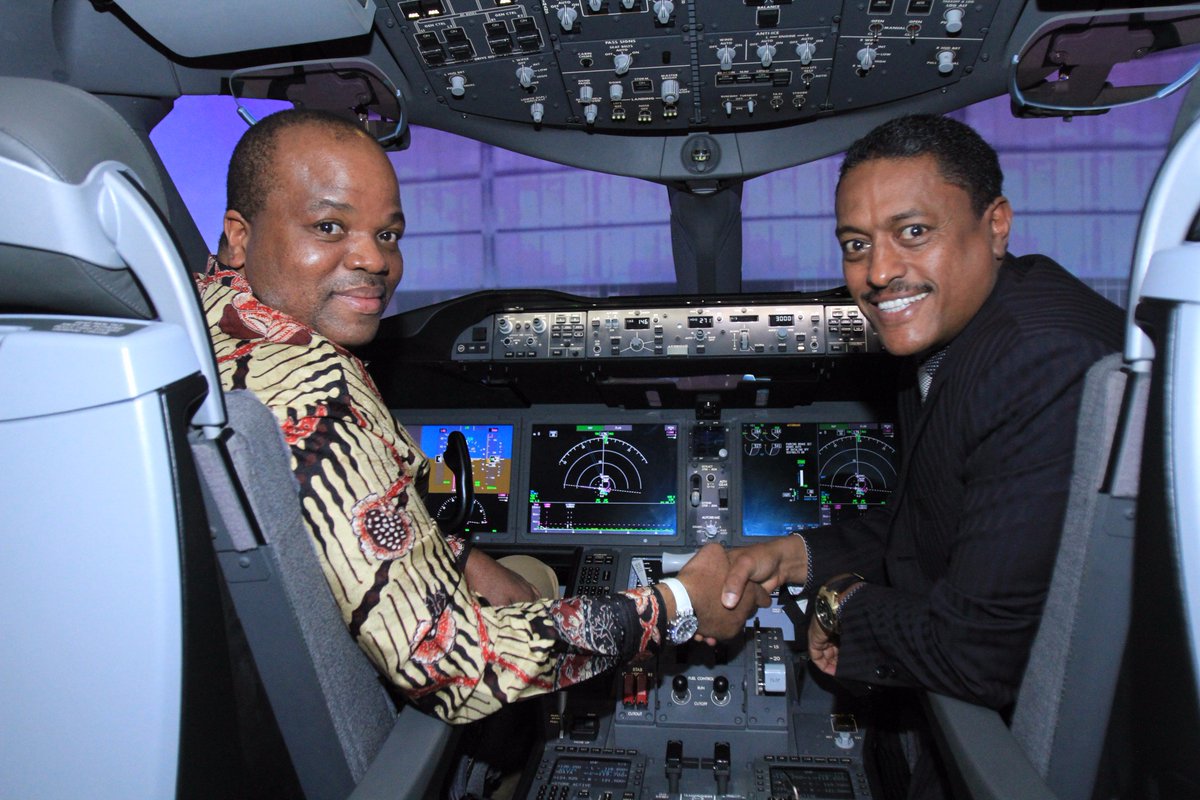 As they say .. it is easy to buy the expensive things but hard to maintain them.. Such a large fleet of Rolls Royces, Maybachs and BMWs will need a dedicated service facility .
Eswatini which was formerly known as Swaziland is a land locked country in between South Africa and Mozambique.
The opposition party is criticizing the act of The king as he spent such a large amount in the name of his luxury living.People's United Democratic Movement – opposition party general secretary Wandile Dludlu said,:
Last week (early November), a total of 19 Rolls-Royce cars were delivered to Swaziland for the exclusive use of the king, his mother and his wives. To say this is a blatant display of arrogance and total disregard of the poor people of Swaziland's feelings by the monarch would be an understatement. As a party we are least concerned about how many wives and children he has. The big issue is that the national purse has to take care of someone's children when ordinarily in modern politics there is supposed to be a separation between his private resources and the public purse. The Swazi political system is meant to serve the monarchy and its cronies, not the people.
Prime Minister of Eswatini, Ambrose Mandvulo Dlamini, gave his explanation regarding the purchase of the lavish vehicles. He stated that it is related to the official policy of the kingdom, where the King's vehicles older than 5 years, had to be replaced with new ones. The truth of the matter is that almost 63 % of the population in Eswatini live below the poverty line, which reflects the country needs a strong infrastructure to fight hunger and disease. The political condition of the nation is too weak and unstable which needs to be maintained .