When we talk about the Bachchan family , it's an extra-ordinary one . From Big B to Aishwarya Rai Bachchan and Abhishek Bachchan , all are gems under one roof . But it's a truth of the matter that despite being the son of legendary Amithabh Bachchan , junior Bachchan is not that popular among the audience .
Being in multi starer , he gave many hit films like Sarkar, Dhoom (series) , Yuva nd Dostana . Also some of his popular ones were Guru , Raavan and Delhi-6 , to the industry , which were no doubts a superb one but the actor did not match up-to the level of super-hit actors which are popular since decades.
In the past , the controversy king KRK , who just makes Page3 headlines via taking dig at other actors and tweeting some weird lines taking them in consideration.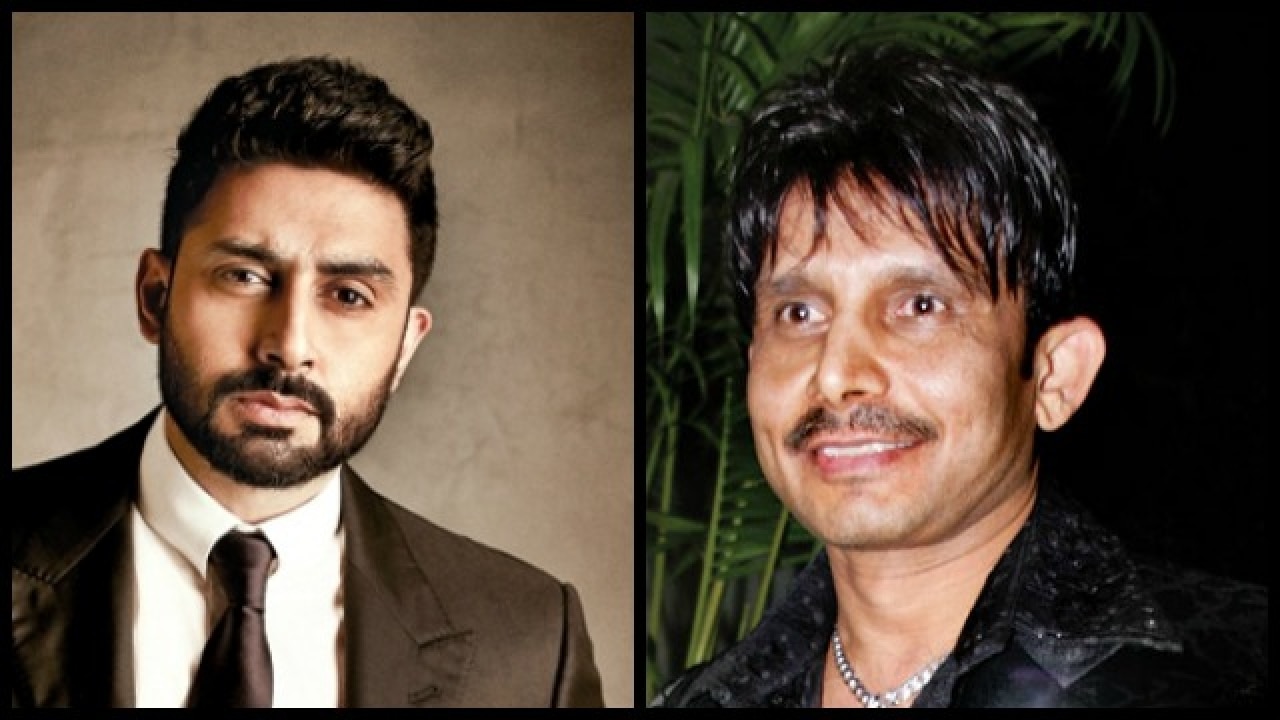 KRK tried to troll Jr. Bachchan by saying that his last solo hit was "Guru" which came in the year 2007.
Let's have a look: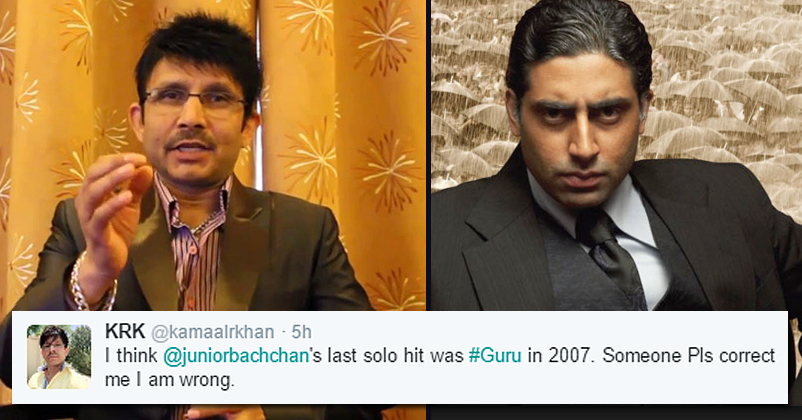 But the actor got a befitted reply . Abhishek replied him by indicating that many other big stars were also a part of the film. Likewise Mithun Da, Vidya Balan and Aishwarya Rai Bachchan.
KRK did try to make the damage control and wrote Abhishek and Aishwarya were the two big stars at that time.
Let's have a look at the tweet in the picture below:
At the end , Junior Bachchan just hit the nail , while replying to KRK , he wrote , Bhaijaan , I will agree the disagree with you.
Netizens could not stop themselves from reacting to the tweet and told Abhishek to ignore the amusingly weird personality like KRK.
Let's have a look at the tweets:

Adnan [email protected]Replying to @juniorbachchan
that's cause u r opposite of pple like krk, & that is a great achievement. Applause!8:40 PM · May 22, 2016·Twitter for Android

Subh [email protected]Replying to @juniorbachchan
can only act in his own room; a total flop actor he is… only meant for side-acting and multi-star movies @Bwood_TalkWalk12:28 PM · May 26, 2016·Twitter Web Client
The reply , he gave to his fans is that 'every opinion matters'
Let's have a look:
Abhishek bachchan has a great wit and humour indeed and he can tackle the trollers very well.