Kunal Kamra is an Indian stand-up comedian and political commentator who is known for his observational comedy. Kamra is known for his podcast Shut Up Ya, Kunal.
In 2020, after an incident on IndiGo airlines where he heckled the Indian news anchor Arnab Goswami, he was banned by five Indian Airlines.
This time he took a jibe on the popular writer and columnist Chetan Bhagat.
Recently, author Chetan Bhagat took to his twitter account and posted an interesting countdown which reads: "Scale of 1-10, how bored are you right now?" . To which a user replied: "11 but still won't read your book."
Let's have a look at his post :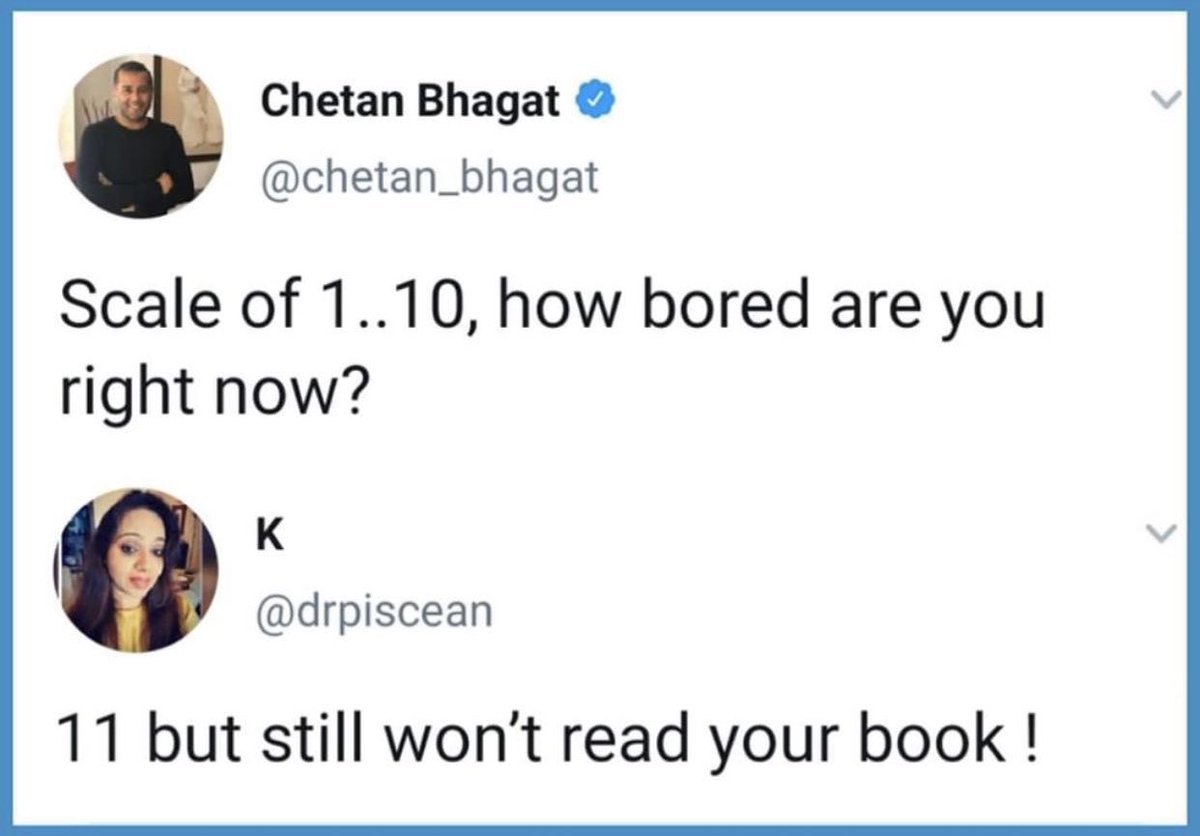 What Kamra did , he took the screenshot of his post and shared it by replying : "Chetan Bhagat, even I don't get insulted to (sic) frequently and badly."
Check out his reply below:
The author had a befitted reply for the nasty comment of Kamra . He replied; "You have to be someone to get insulted bro."
Let's have a look at the tweet:
Netizens lauded Bhagat for his presence of mind and making Kamra quiet.
Let's have a look at some :
What are your views about the tweet? Feel free to share in the comment section below.