We have been reading lots of tutorials and DIYs for a glowing skin .Also, we apply the same many a times . We are so curious for knowing our favorite celebs ,their lifestyle , nature and the most important point is about their make up and skin type .
Celebs have a lots of pressure to look perfect ,when they act, when they move and what not .Today, we share to you the beauty secret of a wonderful pop singer .
Who doesn't know the popular singer,dancer and actor Madonna .
American sensation Madonna also known as the Queen of Pop, does both for a healthy lifestyle. Yeah, that's perhaps the secret to her great health.
But her beauty secret might look and sound odd or weird to many people .She recently, shared a post on her Instagram handle .She shared that she takes an ice cold bath at 3 AM in morning and also have her own urine to stay fit and have a glowing skin.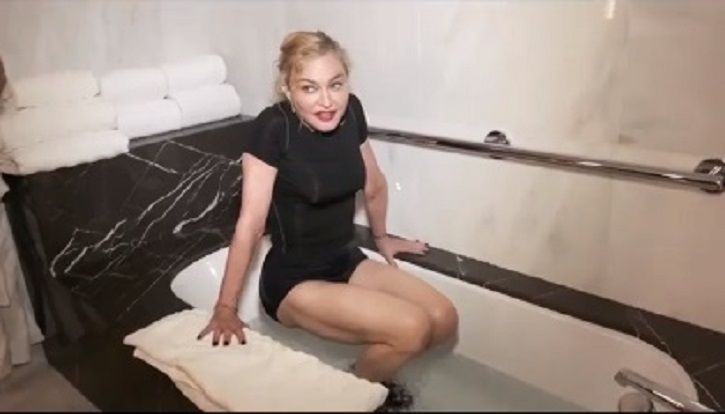 The 61 YO sensation wrote, "shall we start an ice bath challenge? 41 degrees. Best treatment for injuries." .Right now she is on her tour for Madame X.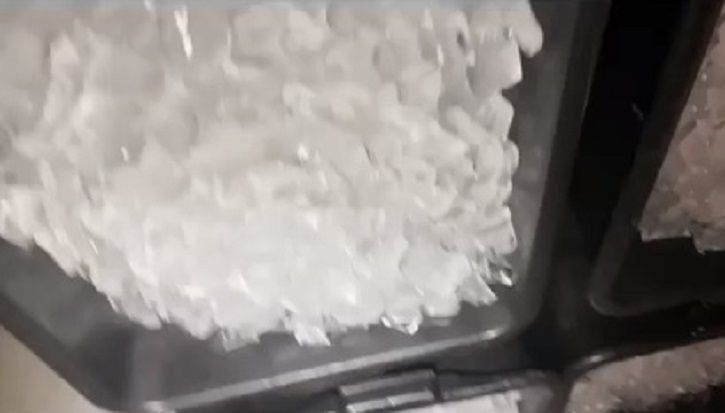 Post taking cold bath,she continued to have a sip of the urine .She explained : "It's really good to drink urine after you've got out of the frozen bath"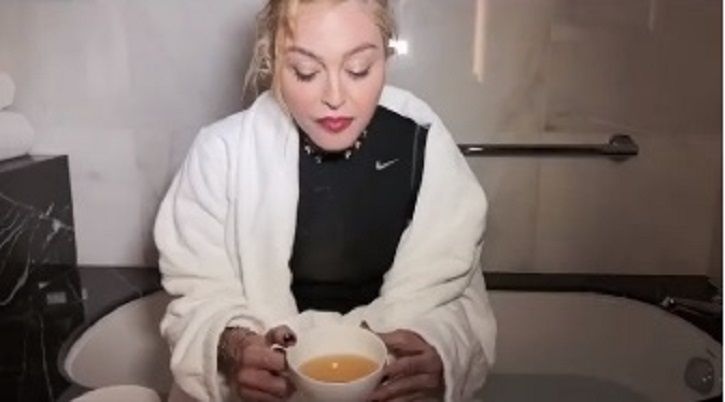 This is not the first time that she explained the benefits of urine .Earlier, she urinated on her own feet to get rid of the athlete's foot. She said "No seriously, peeing in the shower is really good, it, it fights um um athlete's foot. I'm serious, no urine is like, is like, is like an antiseptic, it's all got to do with the enzymes in your body".
Her routine might sound weird to many but truth of the matter is ,at this age also she is a stunning beauty .
What you guys think about this .Feel free to share your thoughts…