When it comes to the security of the females , culprits do not leave making uncomfortable to any age girl. On the other hand , police is doing a great job against these roadside romeos.
Recently, according to the reports of IANS , a man was caught harassing school girls in Kanpur, by a lady constable, and she beat him up with a shoe.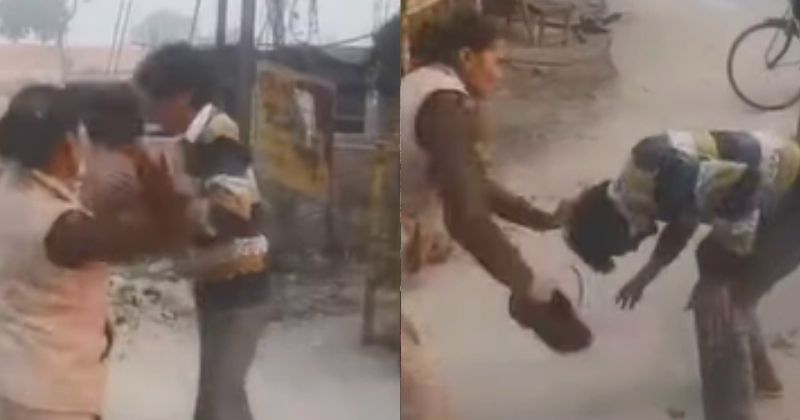 During the incident ,someone recorded the video .The lady constable is seen taking her shoe off and hitting the culprit hard – .In the duration of 33-second-long clip, the cop hits the man more than 20 times while the accused keeps crying and trying to hide his face.
She was seen saying him : "Have you gone mad? Don't you have a mother or sister at home?"
The cop has been identified as Chanchal Chaurasia of the Anti-Romeo Squad of Bithoor police station.
Watch the video below:
She does not let go the accused – she took him to the police station and he was booked under Section 294 (person indulging in obscene act in any public place causing annoyance to others) of the IPC.
Police is alert now a days but strict laws should be implemented against the people who presume women as a public property.