Religions are meant to be respected . No religion gives the permission to hate the other one . This nature comes , when some people have the prestige issue regarding their religion .
Recently, a Mangalore man named as Harish Bangera , who works as an AC technician has been arrested by the Saudi authorities for his comments on Saudi Crown Prince Mohammed bin Salman and Mecca.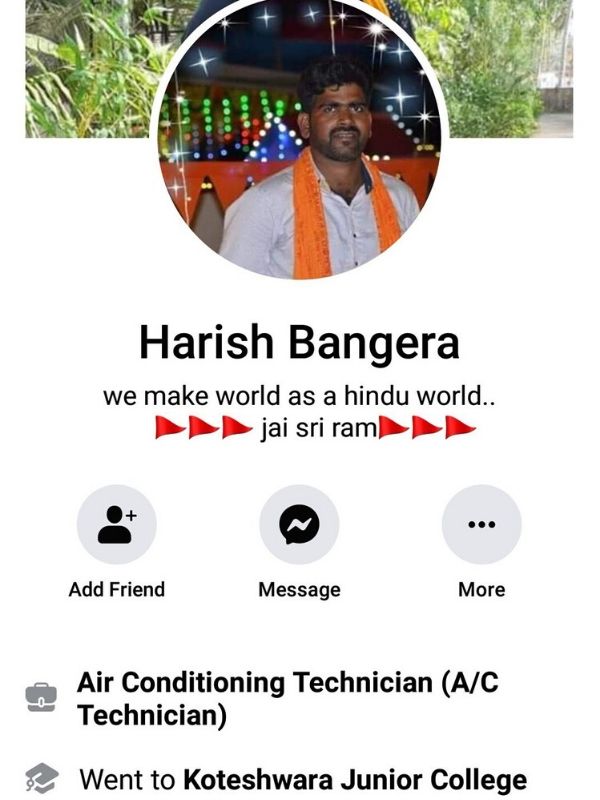 Apparently, he posted a status on Facebook which said, 'All my Hindu Brothers next Ram Mandir in Mecca, Be ready for fight… jai sri Ram. Modi with us'.
Harish had been working for a company in Dammam, according to local reports. He uploaded the blasphemous post regarding Mecca, the holy site of Muslims across the world, on December 21.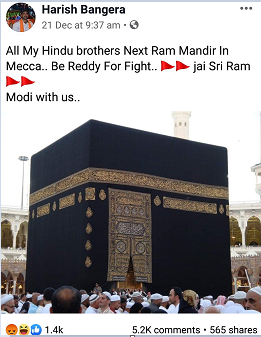 His employer terminated him from service, but his wife has claimed that the said social media account of her husband was fake and created from Kasargod.
The man was arrested as soon as the post came to the notice of the Saudi authorities. In another post, he called the Saudi Prince, a 'dog.'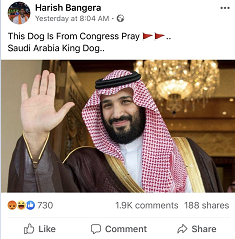 Bangera's employer said in a Facebook post, 'We Gulf Carton Factory Co. want to have your attention for what happened, in relation to unethical posts, posted by Mr Harish Bangera from his personal Facebook account. It was unacceptable and we have immediately terminated Mr Harish Bagera form his duties and company contract. We condemn such activities extremely and have reported this case to Police, Ministry of Labour & Saudi authorities for their further action. We assure everyone that we have zero tolerance for such acts (sic)'.
He later posted an apology in which he said, "I have committed a mistake. Please forgive me. I will never upload any such posts again."
Strict legal actions are taken in Saudi Arabia against the people who use social media as the medium to reveal their hatred towards any religion or renowned personalities.