With the advancement of technology ,comes the ease of life. Where on one hand , we are so busy in our daily schedules ,on the other hand the electronic devices like Alexa and Ok google have assisted us in a very positive way .
It's really a child's play. Kids are now a days have full charge and curiosity to handle these devices and we also boost them up to motivate them and their confidence.
But as they say … every thing has it's pros and cons..
Our today's story is a bit shocking . It's the case of Michigan ,where a lady received a lots of toy packages when we all know that Christmas is knocking our doors. BTW credit goes to her kiddos…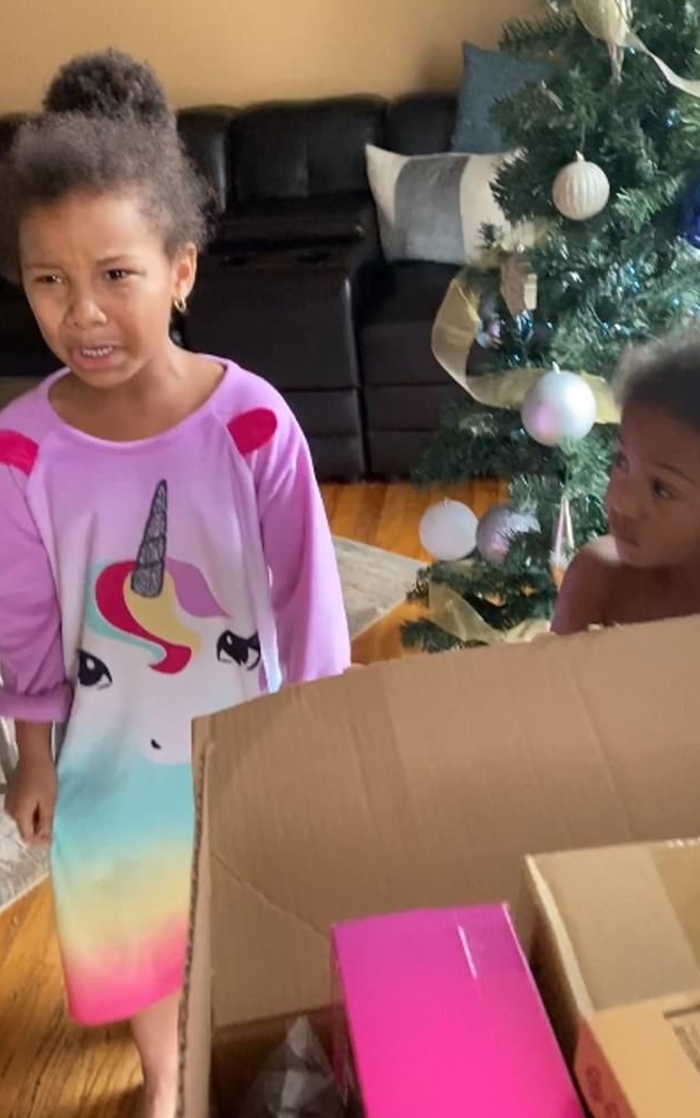 Coming back to the story..According to the reports of NY post ,Veronica Estell was shocked when she received several packages of toys ahead of Christmas. She assumed that these toys must be gifts sent by relatives and friends for her kids until her kids made a revelation. The kids told her that they have ordered the toys from Alexa using her credit card.
Evidently ,The net value of toys , which the kids gifted to themselves is $700(Rs 47,000) on Christmas! The video of kiddos and toys was shared by the mom and it was viral like the speed of light.
Let's see the video:
Talking to the Daily Mail, Veronica quoted: "My husband was leaving out for work and received a package in the mail and brought it inside. When I looked in the box, it was a bunch of toys, so I assumed that it was from family because their grandmother lives in Texas, or maybe even my sister. However, it had no name on it."
She further added :
"Then I received another knock at the door and there was another package on the porch. And then another. My daughter came in and said, "Cam, our toys that we ordered from Alexa are here". I then said to her, "you ordered all of this?", and with confidence, she said "yeah we just asked Alexa and she got it for us" .
The mother also quoted: "They ordered some LOL Surprise toys, a Barbie Dreamhouse, PJ Masks toys, a pack of 48 batteries, and some Barbie dolls. The cost was close to $400. They actually got some things on sale and Amazon was able to stop the other purchase before it was shipped,"
She was audible in the video that ,the kids have to go to the jail for the mischief they committed . They were all set to go to jail and took it hilariously..
As it is said that kids are too innocent .. but the nasty nature sometimes leads to the loss of money too.
On this note ,we wish a Merry Christmas to all … Keep safe and enjoy !!!