Who doesn't know about the limited edition personality , Veena Malik. She is a Pakistani actress , who is famous for her controversial statements more than her acting. Veena was a contestant in the reality show Bigg Boss, in year 2010.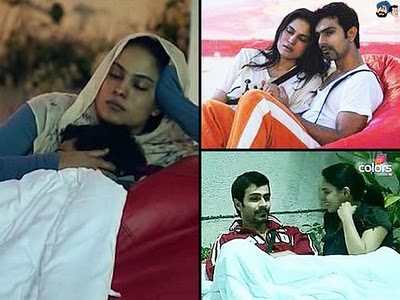 Recently, Veena took to her twitter account and posted a meme which shows that she has actually forgotten that India has given her much chance to entertain the audience here . But she could not resist to show her real side.
Checkout her tweet below:
When she was done with the posting, now it was twitterati's turn to slam her all around.
Social media users Slammed her ruthlessly:
Many Pakistani actors have worked with Indian Bollywood and music industry but it's shocking that some of them still don't have that respect for the place , where they have earned their bread and butter in the past.
For you knowledge , this is not the first time that veena Malik has forgotten her limits , in the past , she did the same .
Have a look at her posts in the past and how badly she was bashed by popular Indian celebs and Sportsperson.
# 1
# 2
# 3
# 4