Post awareness of the importance of sports ,India has been excelling in this field too. Players are bringing laurels to the country not only on their motherland but abroad too.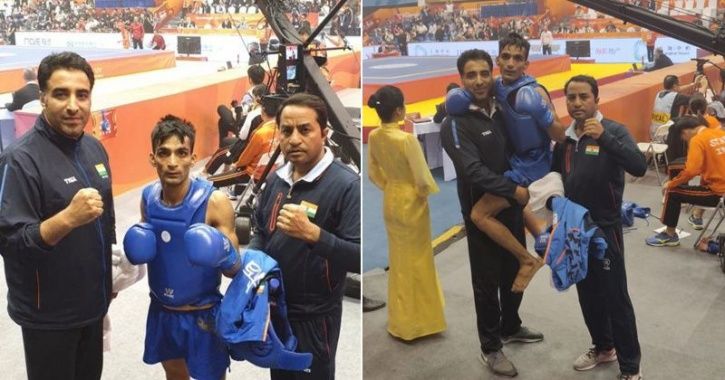 Praveen Kumar on Wednesday became the first Indian man to win a wushu World Championships gold, beating Russel Diaz of Philippines in the 48kg category. The Indian saw off his Filipino opponent 2-1 in the men's sanda event of the 15th World Wushu Championships
To let the viewers know, Wushu sanda is a martial art which combines full-contact kickboxing, including close range punches and kicks, with wrestling, takedowns, throws, sweeps and kick catches.
Sports Minister Kiran Rijiju ,twitted the words of congratulations to the young fighter.
See the video below:
Earlier, Pooja Kadian was the first Indian to be the world champion in the year 2017!!