Gorgeous Nushrat Barucha , who debuted with the film 'Jai Santoshi Maa ' in the year 2006 but got a grand recognition with her next two films 'Kal Kisne Dekha' and 'Pyaar Ka Punchnama'. She is one of the brilliant actress who got a great fan following with her skilled acting .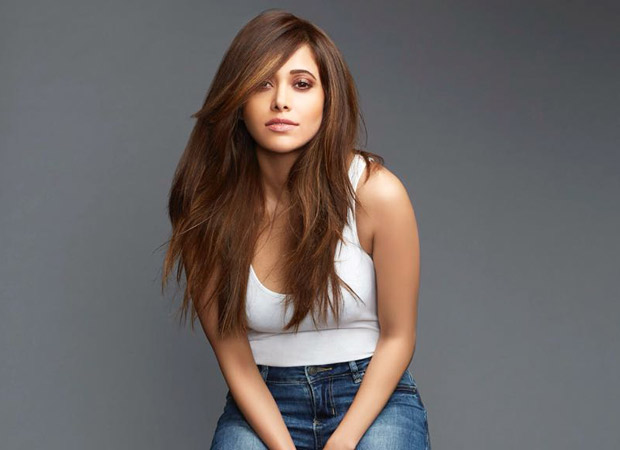 The girl recently attended the Red Carpet and wore a sensual high thigh slit outfit and I must say that's too hot to handle ..
She took to her Instagram handle and posted the picture . She captioned it : "Bringing sexy back" ! ?‍♀️#AmazonFilmfareAwards
Let's have a look at it :
She had the bold look with that stunning tattoo that grabbed all the attention of the viewers. Some were stunned with the dress on the other hand some were praising her to have that bold look.
Recently, in an exclusive conversation with ETimes, Nushrat spoke at length about her outfit, why she chose to go with this particular outfit, trolls and more.

Here are some questions which Barucha answered to the excerpts from the interview:

– Your Filmfare outfit is currently breaking the internet and everyone is talking about it. What made you choose this particular outfit?
The Dream Girl actress quoted :" I think any choice you make and if it resonates with people or it kind of makes heads turn I guess, I don't know how to say that (smiles)… but the fact that they are praising and liking it is really giving me a pat on the back because it makes me feel like what I like, I'm able to find a connect in a certain audience where they like to see me like that as well and I'm probably experimenting right. It just gives me a lot of more confidence to kind of do more such looks, to kind of push the envelope where I feel it and where I would like to. "
The next question she was asked was:
Were you nervous before donning such a bold outfit?

She answewred :"No, I wasn't nervous actually. I think I knew very well as to what I was wearing and how I needed to carry myself, what was the right kind of walk or pose or just to be very careful as to not… so I knew it. I don't think I was nervous. I have done songs like 'Chote Chote Peg' where my slits were equally high and I have danced in it in a studio with so many people around. I feel at some point, as an artist, you got to lose certain inhibitions and just be aware and sure of how you are carrying yourself. Once you have that confidence, nervousness just automatically kind of takes a back seat. So I was not nervous but I was very aware of how I'm being pictured and how I'm carrying the outfit."
Further she was asked :
– While some are highly praising you for pulling off this outfit but there are few who are even trolling you for the same. Does it affect you?
The actress said :" You know today social media is at such a boom and it's not that we didn't anticipate. It's chaotic really, we don't have a structure in it, and we don't have control over it. And rightly so, I mean today everybody's entitled to have a point of view and opinion. So there are people who like it and there are who don't like it. Those who don't like it definitely have the right to voice their opinions and say that 'we don't like it'. And I respect everyone's opinions on it, absolutely fine no problem. Just like I would like my opinion and voice respected as well. The fact that I'm wearing an outfit like this is also a voice of mine saying 'this is who I want to be and this is what I want to do' and I would like that to be respected. So honestly, I don't get affected. I don't even read any of the trolls and comments because I do what makes me, me and I put myself out there. It's totally your right to like it or not like it, that's your opinion completely. "
The next question in the series was:
She said " For me, style and fashion are always been an extension of me. I think it kind of expresses who and what I'm feeling and what I'm about actually because people can see you from what you are wearing and get a certain sense of your character, personality, your state of mind, who you are, what you like. For me, that's honestly what I pick from an outfit if I wear it and if I feel me in it or I feel amazing in it, I will choose it, pick it and wear it. There are some outfits that really work well on some other people and they might not work well on me. I think I have to be aware of what will not work on me. So that is one thing I'm quite sure of. So when I try it, I know instantly that this is not something that I'm going to be able to carry, so I don't wear it. But something fits as nicely as the Filmfare outfit that I wore, I totally would wear it."
Watch the video below :