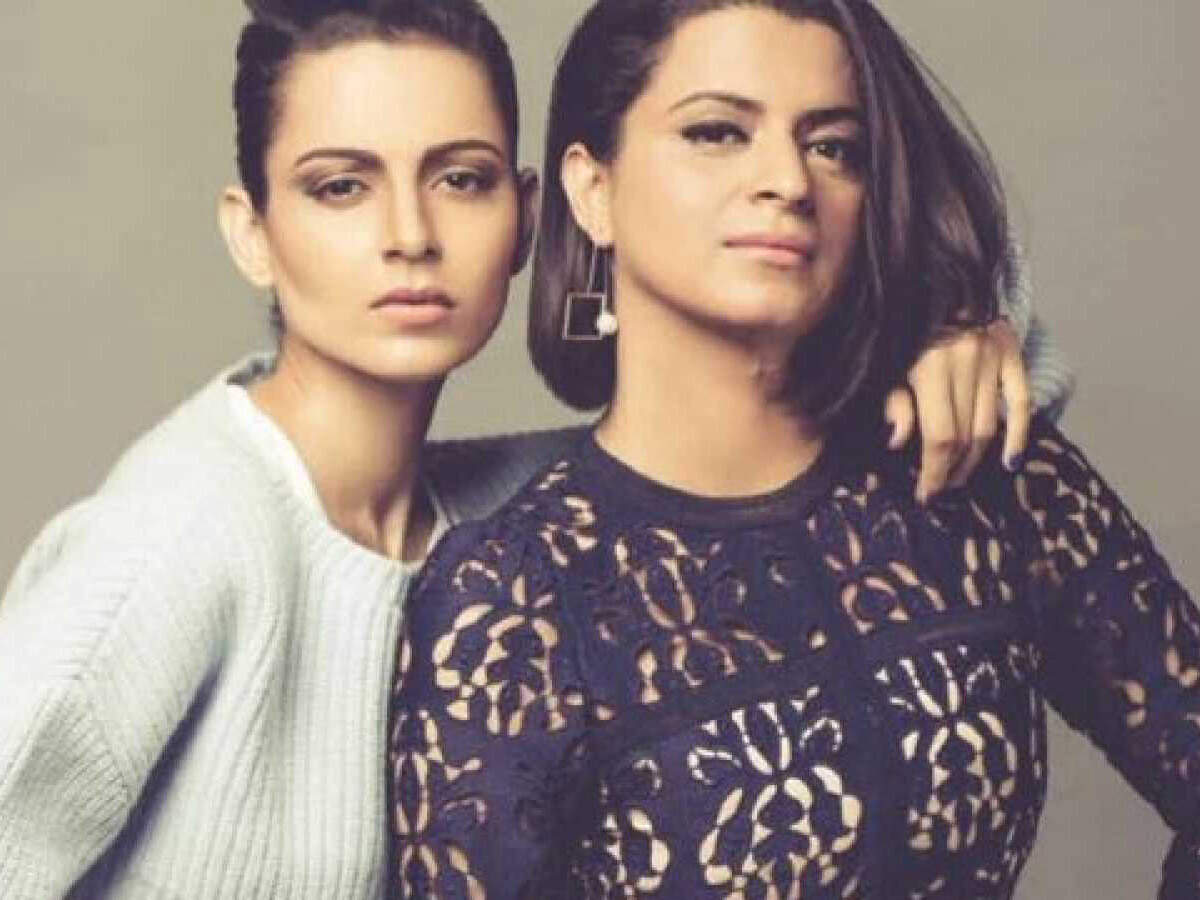 We all are aware of the actress Kangana Ranaut for her bold and upfront attitude towards the one , she feels like speaking . With the coming time , we even hear her sister Rangoli Chandel speaking upfront .
Recently, she slammed Bollywood actress Neha Dhupia for her controversial remarks on the show 'Roadies Revolution'.
Bollywood actress Neha Dhupia is getting mercilessly trolled and slammed on social media after her statements didn't go down well with the netizens. Neha Dhupia had lashed out on a contestant, who accepted that he sl*pped his girlfriend after he got to know that his girlfriend was cheating on him with five men at the same time. Defending the girl, Neha had said:
"Yeh jo tu bol raha hai na ki ek nahi paanch ladko ke saath gayi thi… sun meri baat – it's her choice. Maybe the problem lies with you. Nobody gives you the f***ing right to sl*p."
Rangoli Chandel slammed the actress for her remarks in her own trademark controversial style. Rangoli even targetted Karan Johar in her tweet. She wrote:"If Neha thinks in a committed relationship dating 5 other men without their knowledge or consent about other participants is perfectly fine and it's perfectly fine for a woman physically abuse a man then clearly being KJo best friend has its own side effects"
Let's check out her tweet:
Chandel also slammed Bollywood actress Taapsee Pannu for supporting Neha Dhupia. In her Tweet, she called Taapsee a 'wannabe feminist'. She wrote: "Haha don't know when these befitting reply fresher feminists will know some mumbo jumbo rumbled in finely polished English words dnt make ur reply befitting, if u cnt make up your mind buttering both sides of the toast and playing safe seems wannabe femininsts favourite resort."
It would be now interestng to know , if Taapsee has any revert for Chandel. What say guys?