The action sequence director Rohit Shetty's much-awaited trailer of the film 'Sooryavanshi' was finally released on Monday. The film starred Akshay Kumar, Ajay Devgn, Ranveer Singh, and Katrina Kaif .
We saw a great response for the trailer during the end of the film 'Simbba '.It has already been a few hours since the release but the trailer of the movie is already a hit among the audiences. It is going to be for the first time that all the three superstars of Bollywood will come together for a movie.
The launch of the trailer had much excitement . Meanwhile, a video has been going insanely viral in which Ranveer Singh enters the scene with generously apologizing to the entire cast for being later. As soon as the video begins, Ranveer is seen hugging Rohit after entering the venue of the trailer launch.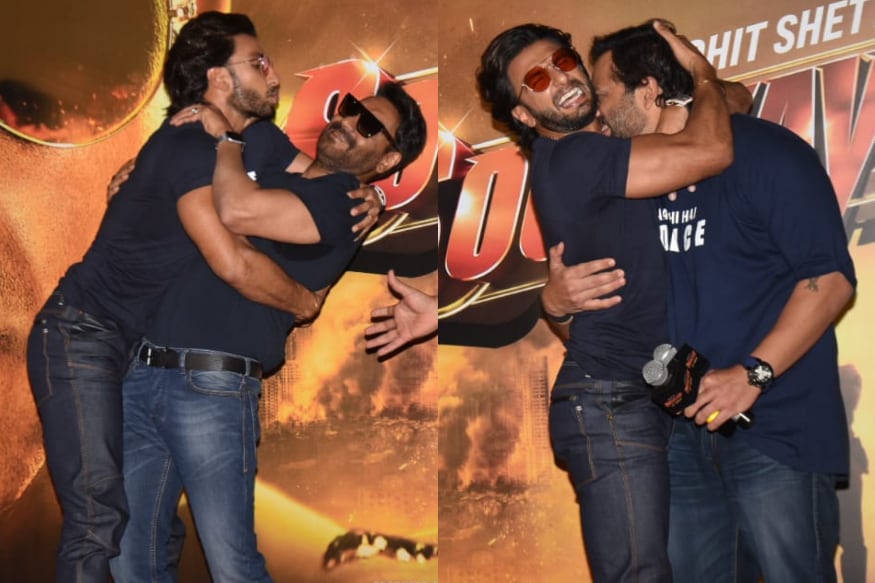 The camera then pans to the senior stars Ajay Devgn, Akshay Kumar, Katrina Kaif and Karan Johar, who greet a delayed Ranveer Singh with a dramatic slow caps. Akshay Kumar being Akshay Kumar starts chastising Ranveer Singh and said:"Ye pehla junior actor hai jisne char senior actor ko 40 minute wait karwaya hai (He is the first junior actor to make four senior actors wait 40 minutes for him)."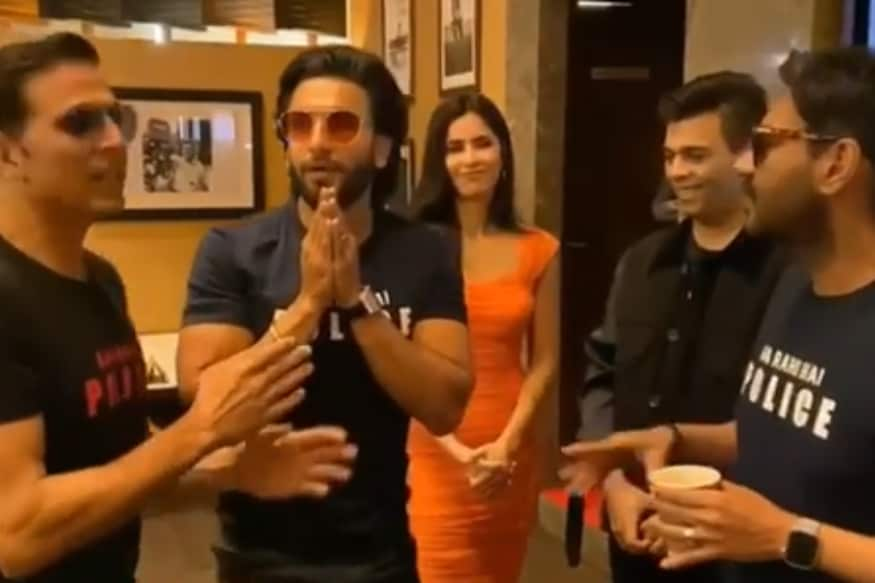 Ranveer then starts with him giving many excuses including the construction work of metro line. To which Ajay retorts him by asking how has the metro construction work only affected him and not others. To which Ranveer asks Akshay Kumar about his helicopter.
However, Akshay Kumar interrupts and says : "Tu kuch bolne ke layak nahi hai, 40 minute koi late hota hai?(You have left no room to speak, who delays by 40 minutes?)"

Here, watch the video:
In another video posted by Viral Bhayani, Ranveer Singh can be seen doing up-downs while holding his ears. Addressing the media, Ajay Devgn says that Ranveer blamed Deepika for being the reason behind him coming late to the venue.
Have a look at the video:
While the video got many hilarious reactions , wifey Deepika was also one of them. She wrote:"Biwi town me rehti hai par time par pahuch Jaati hai"

All we can say ,by looking this hilarious post that , a wife is always a wife and knows when to have that last laugh …
On this note let's have look at the trailer of "Sooryavanshi"