The singing sensation Kanika Kapoor , who has been diagnosed as Coronavirus positive. FIR has been lodged in the name of the singer for breaking the protocol of not getting her checked and isolated for the fixed tenure , post returning from UK , where she had gone to meet her kids.
Kanika Kapoor got the support of actor Rishi Kapoor. Coming to the aide of another "Kapoor", Rishi was seen posting prayers not just for Kanika but also for Yes Bank founder, Rana Kapoor.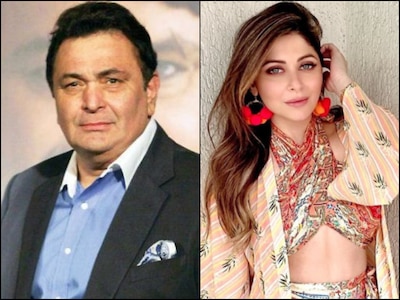 Rishi Kapoor took to his twitter account and shared a picture each of Rana and Kanika and tweeted, "Aaj kal kuch "Kapoor"logon pe time bhaari hai. Darta hoon. Hey Malik raksha karna doosre "Kapoor-on"ki! Koi galat kaam na ho kabhi. Jai Mata Di! (Nowadays, time is heavy on some "Kapoor" people. I fear. O master, protect another "Kapoors"! Never let any wrong thing happen. Jai Mata Di!)" sic.
Let's have a look at the tweet:
After posting about the Kapoor(s) , Rishi was seen questioning the Taj Hotel authorities in Lucknow and then giving them a clean chit. He wrote, "Think. Chalo Delhi airport se to nikal gayi. Why an establishment like The Taj Lucknow Hotel didn't have the facility to screen visitors? After all the Taj is a huge name and a property. Surely they could have detected! (sic)."
Watch the tweet below:
Taj Hotels replied to his tweet, "At all our hotels, we have undertaken extensive precautionary measures including thermal screening of all guests, staff and vendors. At the time of check-in, her temperature was found to be normal. The safety and well-being of our guests and associates are of paramount importance (sic)." He wrote, "I appreciate, believe and respect The Taj Hotels has for all its guests regarding safety and security. Please tell this to the Media and the concerned Government. Unnecessarily the lady concerned is being victimized. With your strict measures surely she wasn't carrying the virus (sic)."
Have a look at the tweet:
Netizens Took Rishi Kapoor Class for favoring Kanika Kapoor & Yes Bank founder Rana Kapoor but Ignored the Risk they both gave to Indians
Singer Kanika Kapoor denied the rumours of hosting parties at a five-star hotel and maintained that she was screened at the airport but was declared fine. Kanika said when she arrived from London on March 9, she took a flight from Mumbai to Lucknow and only attended one party with the gathering of 15-20 people. She said she didn't know she was infected by then and there were only some odd guests at the party.