The King Khan of Bollywood , who is the king of romance too ,is ruling the Bollywood industry and hearts of his fans since decades .
He is an active social media user too . When it comes to twitter , his famous #AskSRK sessions are just the best part about being on Twitter.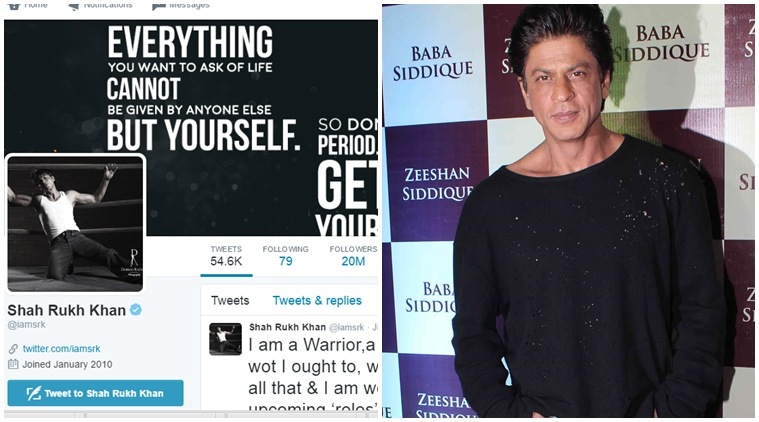 SRK received many tweets and King Khan finished hosting a damn hot and hilarious and highly seasoned #AskSRK session
Let's have a look at some :
1. Kids do what they gotta do…
where is abram now sir ? #AskSRK

— Aarush SRK (@SRKAarush) June 13, 2017
2. Shah Rukh on Virat Kohli
@iamsrk
One word for Virat Kohli?#AskSRK

— Ahmed Kazim (@Mohamma13648863) June 13, 2017
3. Be careful what you wish for…
4. This is why he is called the 'King of Wit', you see…
5. No one could have said it better.
6. He is also a 'Shape of You' fan!
7. We already know the answer to that!
8. Hail the 'King of Wit'!
@iamsrk Accha kuch Urdu main shed-shayri sunaye?? #askSRK
— Burhan (@iBoorishh) June 13, 2017
9. And that's how you deal with PJs!
10. I'm still trippin' on it!
11. So, you get what you ask for…
12. Learn the subtle art of dodging with humour from SRK
All the tweets seems to be the ultimate and mind blowing ..