Actress Shamita Shetty , who is not very famous in her film career but a popular for her being in shows apart from the films .
In recent past she was seen in shows like "The Kapil Sharma Show" and " Khatron Ke Khiladi".
She is as fit as her sister Shilpa Shetty but may be not as humble and presentable as her .
Recently, the Mohhabatein girl has been trolled for being rude with a fan while she was taking a selfie .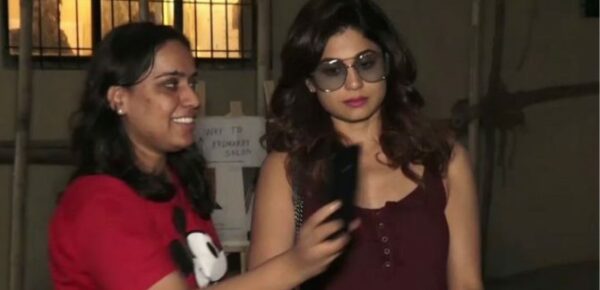 Let's see the video , which clearly shows her arrogance :
In the viral video , the girl is seen taking selfie curiously with the actress but she aggressively misbehaved with her holding her hand for a better side of her selfie .
After the video was posted on an Instagram account , it got viral with-in no time and netizens started trolling her .
Let's see some of the reactions she got :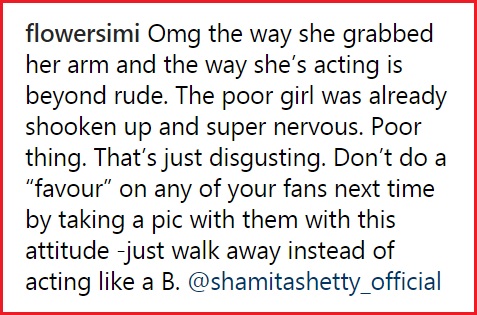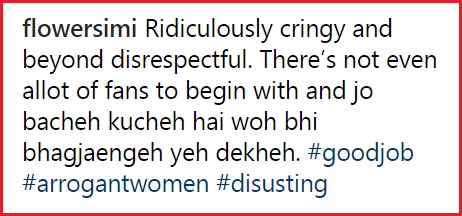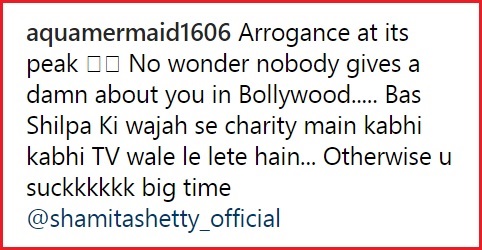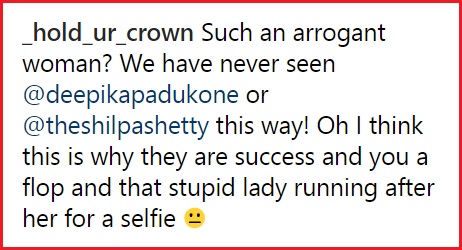 Well!! we can say that actors and actresses are made by their fans and they should have a soft corner for them .