Bollywood is famous for many celebs who are straight forward and have upfront attitude . From Kangana Ranaut to Swara Bhaskar and many more are famous for taking their stand if they don't like something . But many a times their statements made them fall in the trap of controversies . Actress Sonam Kapoor is one of the most controversial one , when she tweets. From her views , it can be speculated that she is an anti -Modi citizen. She expresses her views ,targeting the present running government.
Many Bollywood celebs being a part of the anti-Modi lobby in the last 6 years, have supported every anti-government and anti-Modi propaganda of the Congress-led opposition. Bollywood stars like Anurag Kashyap, Sonam Kapoor, Mahesh Bhatt, Naseeruddin Shah, Alia Bhatt, and others have formed a very big group inside the Hindi Film Industry and they use social media to spread anti-government agenda among their fans and followers.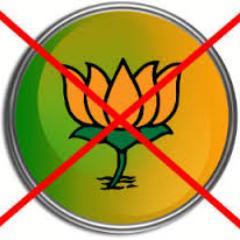 Sonam Kapoor has a habit of picking fights with her followers who don't agree with her views and those who support PM Modi . On Wednesday, one of Sonam Kapoor's tweet, which she sent out in 2017 has gone viral on Twitter again.
Let's see her tweet first :
In 2017, Sonam Kapoor had tweeted that Hindus should learn about Hinduism and culture from the author Devdutt Pattanaik.
This tweet has badly backfired at Sonam Kapoor as Devdutt Pattanaik, who is known for his abusive behavior on social media, once again crossed the line and wrote something very vulgar and abusive in reply to one of his followers' comments.
Look at the recent tweet of the author:
The social media user Dhaval Patel took screenshots of both the tweets and shared them with the caption "Aap Chronology Samajh Jaaye Feat Sonam Kapoor"
Soon, people started trolling Sonam Kapoor in large numbers.
Let's have look:

A twitter also tweeted to Penguin India for taking action against their author Devdutt Pattnaik.

Now all are looking forward to see if Sonam Kapoor will take her endorsement back and show that she truly supports women without any bias or prejudice.