Siblings are the best (and even the worst) things that happened to us. Bollywood fans love to know every little detail of their favorite celebrities lives. Some celeb siblings are known to everyone while some chose to stay away from limelight but that doesn't make them less talented or less beautiful. 
Here's a list of the most glamorous sister duos in tinsel town.
Alia and Shaheen Bhatt
Alia Bhatt has an elder sister, Shaheen Bhatt, who is an Assistant Director and book writer too. Shaheen is also as pretty as Alia.
Bhumi and Samiksha Pednekar
Bhumi has a twin sister, Samiksha Pednekar. Both of them look pretty similar.
Bipasha, Vijayeta and Bidisha Basu
The bong beauty, Bipasha has an elder sister Bidisha and a younger sister Vijayeta Basu.
Deepika and Anisha Padukone
One is beauty other is an athlete. Deepika's sister Anisha Padukone is a golfer.
Disha and Khushboo Patani
Disha's elder sister, Khushboo Patani is as pretty as Disha. She is a lieutenant in Indian Army.
Jhanvi and Khushi Kapoor
Khushi is the younger sister of Jhanvi and is quite famous for her loooks.
Kangana and Rangoli Ranaut
Kangana's elder sister, Rangoli is quite famous on social media for her bold statements.
Katrina and Isabelle Kaif
Katrina's younger sister Isabelle is quite stunning and she will reportedly make her Bollywood debut soon.
Kriti and Nupur Sanon
Kriti's younger sissy Nupur, is quite famous over YouTube and Instagram for her singing and amazing pictures.
Sonam and Rhea Kapoor
Sonam's younger sister Rhea is her personal stylist and makes sure Sonam slays in every outfit. Rhea is also the producer of films like Aisha, Khoobsurat.
Taapsee and Shagun Pannu
Shagun, younger sister of Taapsee Pannu looks so much similar to her. She is a wedding designer & owns a factory named 'The Wedding Factory'.
Vani Kapoor and Nupur Chopra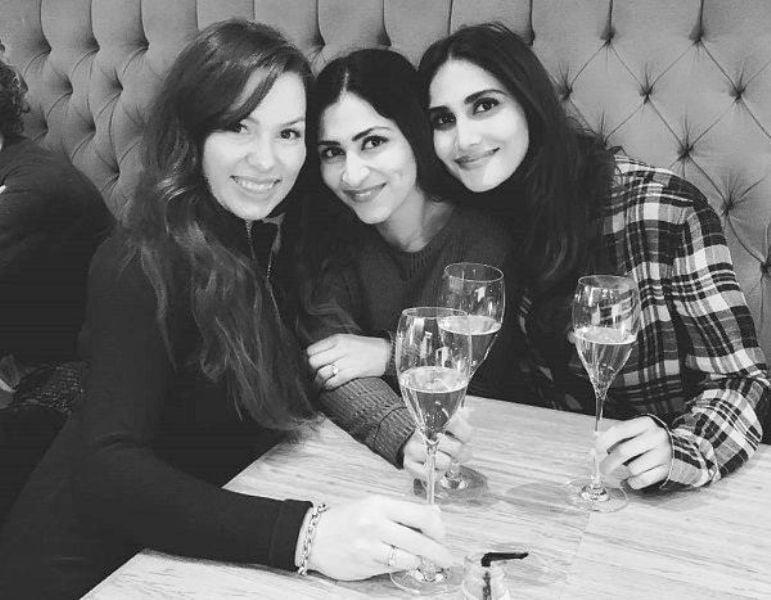 Vani and her elder sister Nupur shares a great bond.
Yami Gautam and Surilie Gautam
Younger sister of Yami, Surilie is a TV and film actress.