For bikers, having a dream bike is a craze … They are many a times been stopped by the cops for their stunts performance. But today , we are telling you a story of a biker , who's bike is very much liked by the cops .
The video uploaded by RideWithKC on his personal YouTube channel ,shows the part of the journey between Mumbai and Madurai. Out of the surprise , he went on a happy note.
When the biker was traveling , after covering miles on the highway, the biker comes across a police barricade . Likewise any other vehicle , he was also stopped and asked various question , which is a regular check post routine . But what he saw , was an out of the box experience . Cops were fascinated by the bike and wanted to take pictures .
The rider was on a BMW R1200 GS, which is an adventure sport motorcycle.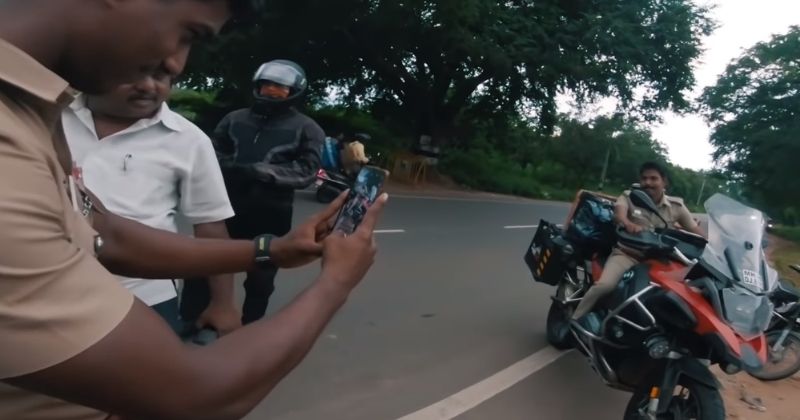 The bike is BMW R1200GS and the R1200GS Adventure , are the largest selling BMW models in India since BMW Motorrad officially started operation in India in 2018.
According to NDTV, BMW Motorrad introduced the brand's entry-level motorcycles – the BMW G 310 R, and the BMW G 310 GS in 2018. These two models, the most-affordable BMW motorcycles, have a very important India connection because they have been manufactured in India, at TVS Motor Company's facility in Hosur, Tamil Nadu.
Watch the video below: