While watching the adult movie celebs ,does this ever comes to the mind that how much educated these stars are ? I guess no, no one think about the mind in the sensual body and which is a reality .But do you know something ?? Some adult film stars are highly intelligent and smart .Also ,they are running their own business.
Today, we will make you aware of some of the celebs who have earned good degrees and have a remarkable IQ. Let's see the list:
Annie Sprinkle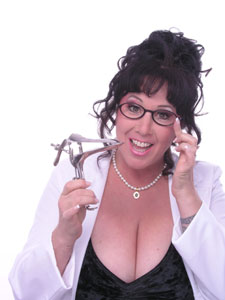 Annie sprinkle is the first known adult entertainment star to have earned a PhD. She earned her degree in human sexuality from the Institute for 'Advanced Study of Human Sexuality' in California and went on to become a Sex Educator. When you have as much experience as she does there's no better job out there.
Asia Carrera
Asia was a piano child prodigy playing at Carnegie Hall twice before she even turned 15. Probably where she gets her skilled hands from. She double majored in Business in Japanese on a full scholarship from Rutgers University in New Jersey, but never finished her school career on account of stripping, making her more money than school. The astonishing part about Asia's intelligence is that her IQ is 156 only four points off that of Albert Einstein.

Sasha Grey
The girl Sasha is pretty impressive and has starred in more than 170 films being only in her 20s .She boasts an IQ of 140 that's 40 points above average. Despite not having any formal academic background, she's just naturally brainy and claims to use her career as an art form.

Shyla
The very popular girl who has looks to just die for has acted in more than 300 movies .She is an intelligent one indeed .She graduated high school early at the age of 16 and also earned a Bachelor's in Accounting and two Masters degree in Accounting and Taxation. She now her own talent agency 'Adult Talent Managers' and she's clearly got skills in business too.

Ron Jeremy
He has made many fans in his career .Gals being thinking about this dude when he was on his peak of this fancy adult world. Ron Jeremy has two Bachelors; one in Education and another in Theater, and also went on to get his Master's in Special Education. He is also an extremely talented pianist .