Recently, an incident happened ,where the cornea of a woman who slept wearing her contact lenses ,was eaten up by a bacteria.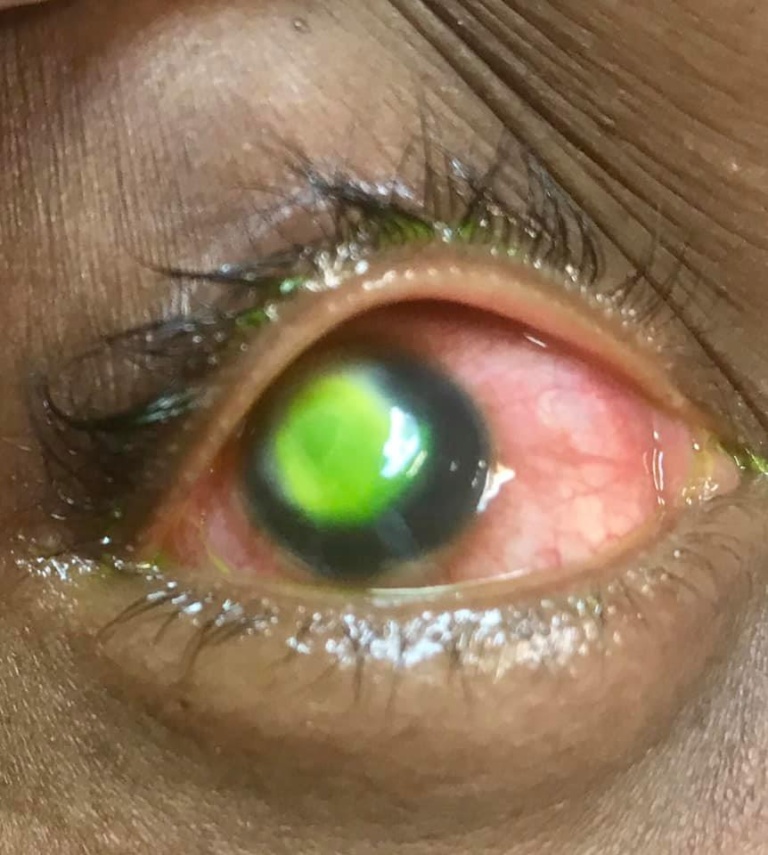 An Ophthalmologist Dr. Patrick Vollmer, posted about his recent case on his Facebook profile.He shared this incident of her patient that left everyone in shock. The woman's cornea was eaten away by bacteria after she slept in contact lenses.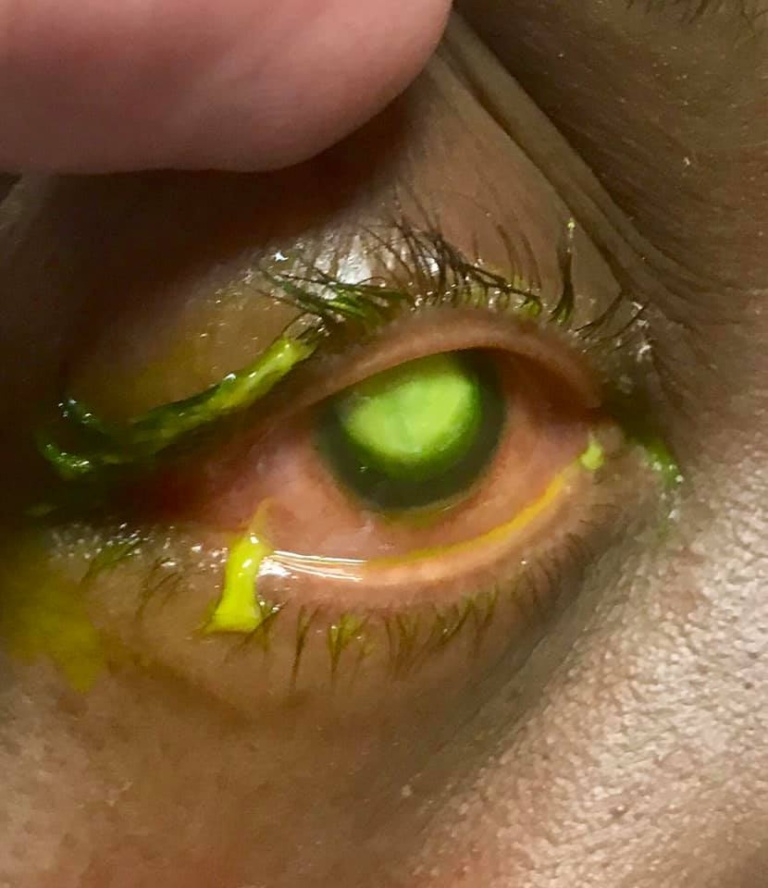 When the post was shared ,it went viral within no time and captured more than 275,000 shares in the span of just 4 days .In the picture above,it can be seen yellow puss which just covers the eye .People are making their opinions around different part of the world.
Dr. warns that ,it's been several times that he prescribed his patients not to sleep ,wearing contact lenses as the bacteria can grow within no time and the one who does it ,bears the great loss.
The doctor further said in his report that the woman was suffering from 'cultured pseudomonas ulcer.' This Pseudomonas (bacteria) is due to 'the direct result of sleeping in contact lenses.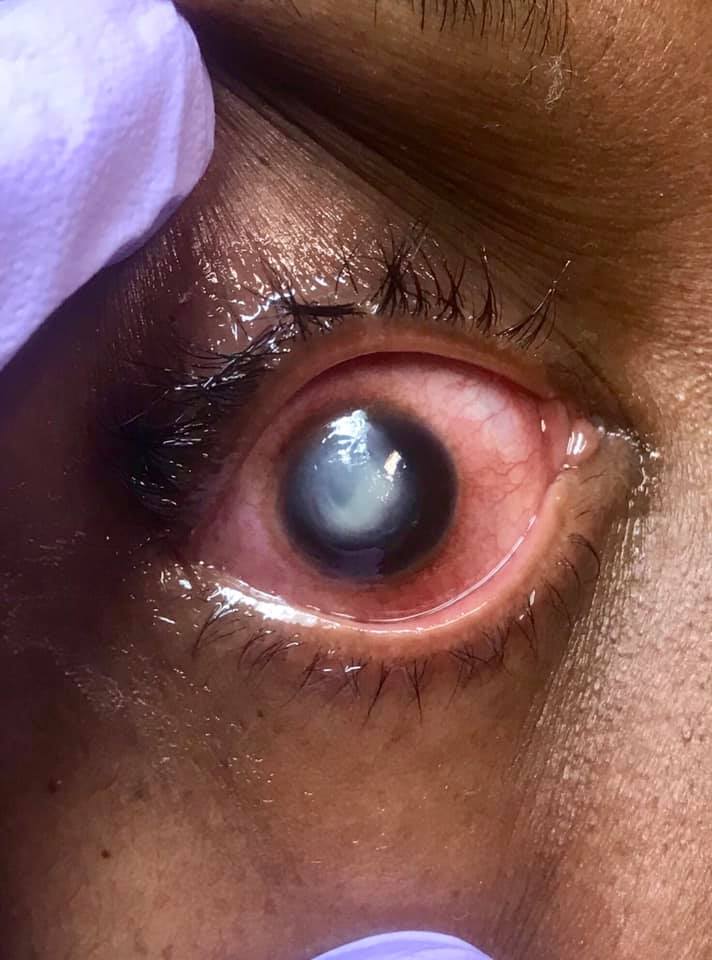 The doctor points out that the green stuff is due to fluorescein dye that was infused in the eye. The part formed an ulcer bed which was formed in just 36 hours. After examination, the doctor concluded that the patient was actually suffering from a large ulcer.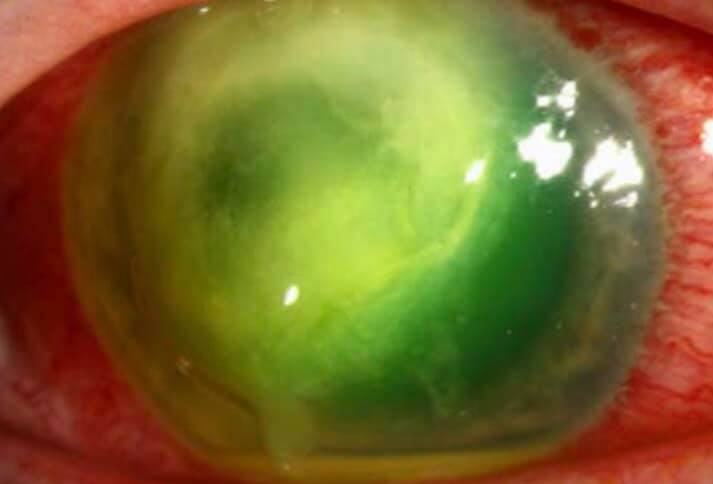 According to a report, 45 million people in America wear contact lenses. Out of which two-third of them are women. One needs to be very careful and follow proper precautions for the same.